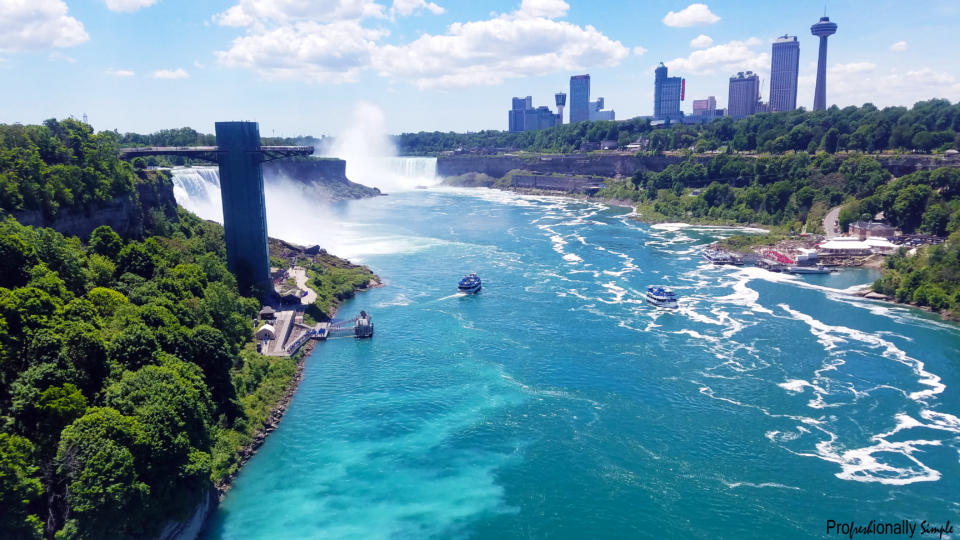 Niagara Falls Attractions
Thrilling adventures, unique educational opportunities, and unforgettable memories await your group in Niagara Falls. Check out some of the most popular attractions available in the area!
Aquarium of Niagara
Nearly 2,000 species of sea creatures from sharks to seahorses await your group here!
Bird Kingdom
The largest free-flying indoor aviary in the world.
Castellani Art Museum
Explore various exhibitions featuring nationally known and emerging contemporary artists.
Cave of the Winds
Pull on your ponchos and get ready for the best view of the Falls from the hurricane deck!
Clifton Hill
Clifton Hill is a top destination in Niagara Falls for attractions, restaurants, entertainment, and more.
Erie Canal Discovery Center
Learn the interesting history of the Erie Canal and all the engineering feats that have happened on it.
Erie County Botanical Gardens
See what it would be like to live 200 feet above the floor of the rainforest!
Fallsview Indoor Waterpark
Enjoy a massive wave pool, 16 different waterslides, and an outdoor sundeck with a pool.
Fashion Outlets of Niagara Falls
Inside the 'best mall in Niagara Falls,' you will find over 200 outlet stores.
Fort Niagara
The history of the fort spans more than 300 years.
Daredevil Exhibit at Niagara Falls IMAX
From inner tubes and jet skis to hurdling down the Falls in a barrel, meet your competition!
Lockport Cave and Niagara Zipper 
The Lockport Cave is one of Lockport's most popular attractions, and the Zipper is one of it's most thrilling!
Locks Erie Canal Cruises
These two-hour experiences introduce guests to a beautifully narrated historic cruise.
Mackenzie Printery and Newspaper Museum
Dedicated to printing techniques from the 18th to 20th centuries.
Maid of the Mist Boat Tour
Tours depart every 30 minutes to America's oldest tourist attraction, Niagara Falls!
MarineLand
A premier marine park, themed zoo, and amusement park all in one in Niagara Falls, Ontario.
Niagara Adventure Theater
A 30-minute movie that will allow you to witness a history 'that would otherwise take a lifetime to experience'.
Niagara Aerospace Museum
Immerse yourself in aviation history via exhibits, historic documents, and onsite aircraft collections.
Niagara Arts & Cultural Center
See artists, performances, cultural organizations, theaters, galleries, and more.
Niagara History Museum
The oldest Canadian museum on record!
Niagara Falls State Park
Welcome to America's first state park and the most celebrated waterfall in the nation!
Niagara Jet Adventures
Experience a whitewater experience that takes you through the legendary Niagara Gorge Devil's Hole Rapids.
Niagara Parks Botanical Gardens
The European-style gardens that hold 99 acres of allees, roses, herbs, veggies, and much more!
Niagara Power Vista
Explore a total of 50 exhibits onsite, plus an observation deck that sits 350 feet above the Gorge.
Old Falls Street
Old Falls Street has a variety of attractions in a three-block area for you to explore.
Table Rock Welcome Centre
A popular retail and observation complex with several outdoor overlooks.

Whirlpool Jet Boat Tours
Get ready for some serious adventure as your group navigates Class 5 whitewater rapids!