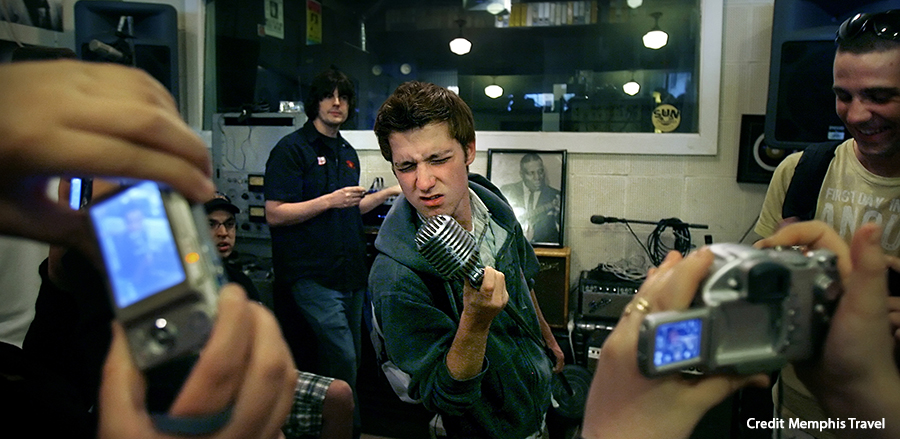 Memphis Group Tours
Memphis, Tennessee, is a vibrant, authentic destination headlined by music and full of one-of-a-kind experiences. Many people know it as home to Elvis Presley's Graceland and Sun Studio, the most famous recording studio in the world. Having signed Elvis Presley, Johnny Cash, Jerry Lee Lewis, and many other recording artists, Sun Studio is known as the birthplace of rock and roll. You'll find the tradition of performing arts throughout the beautiful city, including alternative rock and rich history of blues music as well.
The history of Memphis is both tragic and triumphant. From slavery to the successes won by the fight for civil rights, the city is home to countless symbols of heritage. Originally settled by American Indians, it wasn't until 1819 that the European settled American city was founded and named after the famed Egyptian capital city. Through the years, the city gained ground as a cotton manufacturer and was subsequently devastated by the Civil War. The city's history is upheld and showcased in museums like the Cotton Museum, the National Civil Rights Museum, and many more.
Other favorite Memphis charms include the National Ornamental Metal Museum, the famed establishments of rock 'n roll Beale Street, the Memphis Zoo, Mississippi River views, mouthwatering barbecue, lively festivals, and intriguing galleries and museums. This is only the beginning of what's so great about the Home of the Blues and the Birthplace of Rock 'n' Roll. You'll just have to see it to believe it.