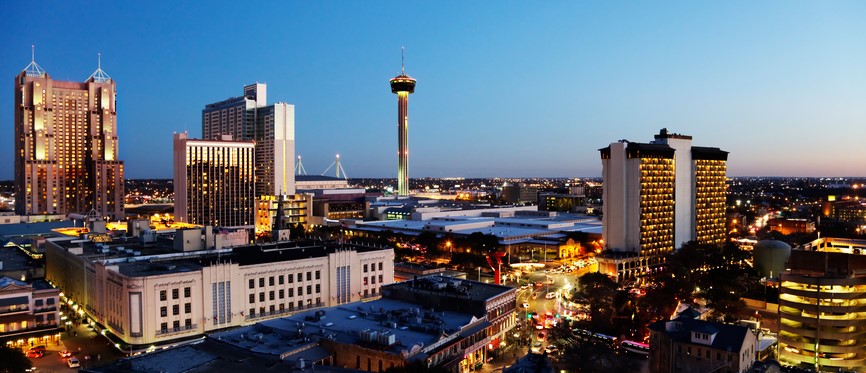 San Antonio Group Tours
San Antonio is known for its history and diversity from its proximity to the Mexican border to its Spanish roots, from the wars for independence and the peaceful Catholic mission surrounding the city. A land of epic battles and flowing rivers, San Antonio's attractions are all a part of its unique and flourishing culture, standing as living tributes to the very foundation of the city's, and the state's, personality and spirit.
Discover San Antonio at the Alamo, one of the five Spanish Catholic missions and the setting for one of our nation's most memorable struggles toward independence. On the meandering paths of the River Walk continue your journey through land as grand as its reputation. These cobblestone paths lead to an outdoor theater with flamenco dancers and mariachis, nationally-acclaimed museums, luxury riverside hotels and a variety of sidewalk cafes. Meet locals and visitors alike along the river, under the glowing lights in the gathering dusk, laughing over plates of gourmet food and Mexican cuisine, dancing the night away.
Modern attractions add even more excitement to your San Antonio tour when you include SeaWorld San Antonio, the world's largest marine life adventure park and family entertainment showplace. Home to 250 acres of marine animals and ocean themed amusement park rides, SeaWorld has the magic touch to take any vacation and make it memorable. Six Flags Fiesta Texas offers the thrilling rides and live shows for which the theme park franchise is famous plus the added over-sized spirit of Texas. If you're looking for water parks, look no further than the Schlitterbahn parks and their world-famous, record-breaking water rides that test the boundaries of water bound fun.
Here, diversity is a way of life, from the colors of the culture to a broad range of attractions. You too can discover San Antonio. Call us today and make this dream a reality!