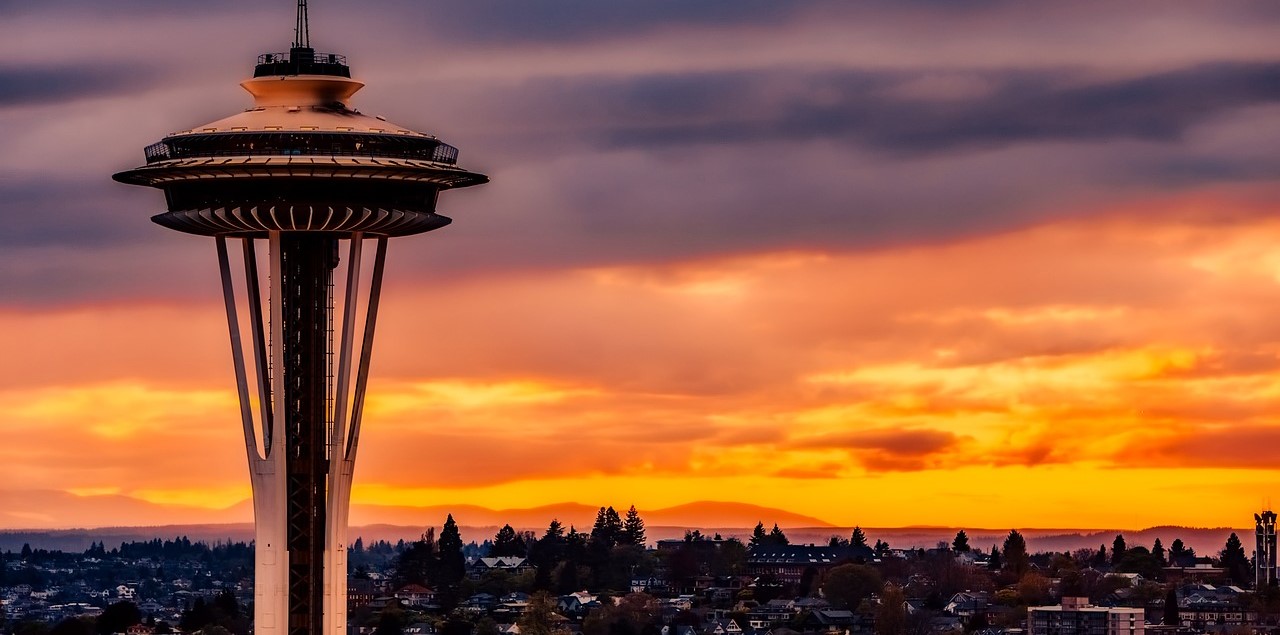 Seattle Group Travel
Settled comfortably in the Pacific Northwest, Seattle is a beautiful and vibrant city. Home of Microsoft, Amazon.com, Starbucks, Nirvana and Pearl Jam, this city is famous for more than just rain and coffee houses. Whether you are visiting Seattle with your senior group, a military reunion, or you are in town for a wedding party, there's plenty of things to see and do in the Emerald City.
Begin your tour of Seattle with a trip to the iconic Space Needle or see the skyline from the Seattle Great Wheel, the giant waterfront Ferris wheel. Take a walking, cycling, or bus tour of the city to see the Seattle Underground, food destinations, and more. Board a boat and travel out into open waters to the San Juan Islands for a day-long whale watching expedition. Stop by some famous graves to pay homage to Bruce Lee, Jimi Hendrix, and more. When it's time for a breather, spend some time shopping at Pike Place Market or Pioneer Square in Downtown Seattle. Try one of the excellent restaurants or street vendors for some delicious food. For nightlife and live entertainment, check out Teatro ZinZanni for a European mix of burlesque, cirque, and dinner theater.
The Seattle scenery with its gorgeous mountain ranges and lush green landscapes bordered by the Pacific ocean is a major attraction for locals and tourists alike. Visit Mt. Rainier or the Mt. St. Helens Volcanic Monument then take a hike through Discovery Park to see the view of the Olympic and Cascade mountain ranges from Puget Sound. Have a picnic at Klondike Gold Rush National Historical Park or tour the native and exotic plants at the Washington Park Arboretum. For animal encounters, visit the Woodland Park Zoo and feed the penguins, meet the monkeys, and marvel at the giant Asian elephants.