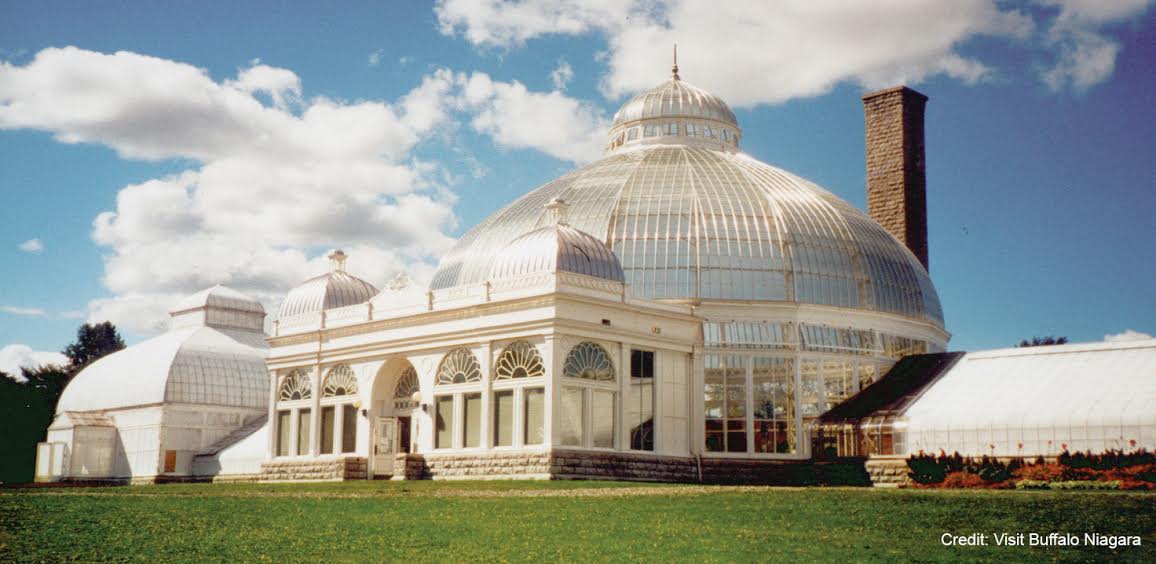 Buffalo Group Tours
One of New York's best-kept secrets is the state's second largest city, Buffalo! Unlike many other surrounding cities, Buffalo is courteous to newcomers and it offers an inviting atmosphere full of history and great soul food. Aromatic sidewalks and sizzling variety are unleashed upon the senses that tear you between Guinness wings and shrimp jambalaya, honey bruschetta and sopapilla, and numerous unusual pizza toppings that demand at least one taste. This is the perfect trip for your new diet: No Carb Left Behind.
Appropriately named, the crimson sailed Spirit of Buffalo schooner rounds Lake Erie with distinguished poise. In an age of technology and convenience, many corners are cut to improve speed, but the 73-foot nautical vessel follows the only tradition with a slow and steady pace for your thorough enjoyment. Wednesday evening voyages include generous wine samples accompanied by the delicate breeze and easy conversation.
For even finer treatment, visitors are encouraged to browse the Elmwood-Bidwell Farmer's Market between May and December for delicious local creations specializing in artisan produced beeswax products, barrel-aged wines, specialty veggies, gourmet pickles, big soft loaves of crusty sun-baked bread and more. When your group is ready to work off some of that indulgence, transcend the crave at Niagara Climbing Center where the obstacles are formed to push you to maximize vertical endurance or make the quick 20 minute trip to Niagara Falls for a day of breathtaking beauty!
Though less than a hushed attraction, the elegance, and class of Kleinhans Music Hall has earned its right to boast. Prided as having the best acoustics in town, this venue is home to the acclaimed Buffalo Philharmonic Orchestra. For a tasteful symphony of performance culture and exquisite hospitality, (there isn't a bad seat in the house!) Kleinhans delivers every time.
So whether your band of eager travelers is seeking dignified entertainment or just good old fashioned relaxation, Buffalo is an exceptional choice for every kind of connoisseur.