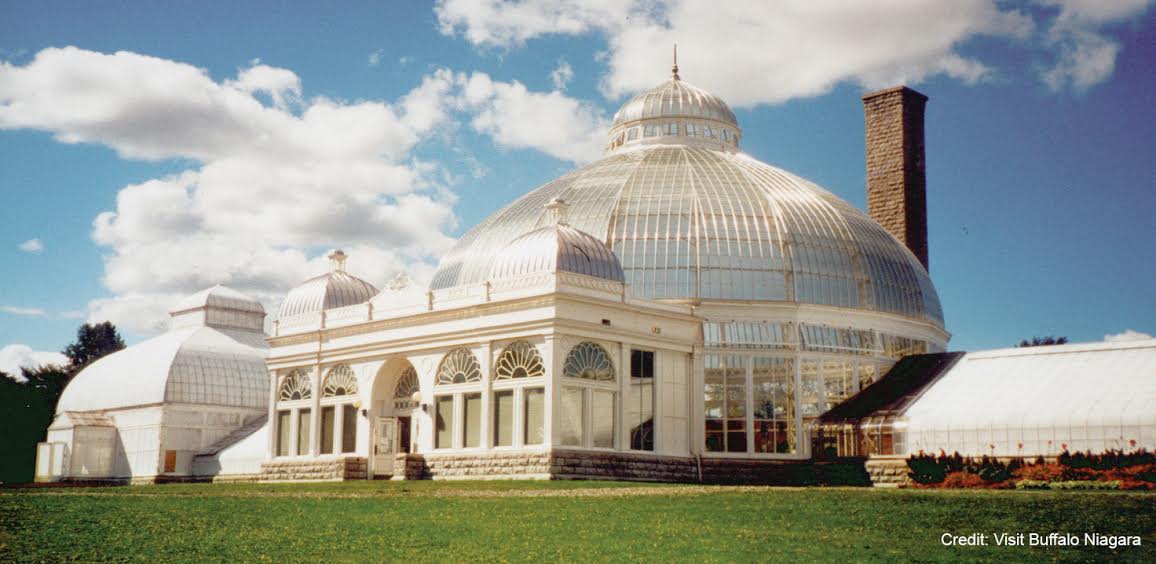 Buffalo Attractions
Buffalo is tucked up nicely in the western part of New York state and is one of a few gateways to Canada via a metropolitan area. Coupled with Niagara Falls, Buffalo has plenty to see and do for your group. Here are a few of the attractions your group may want to experience in the Buffalo/Niagara Falls area.
Albright Knox Art Gallery
This gallery is among the oldest of the country's public art institutions.
Allentown
The historic district home to specialty shops, Victorian architecture, and American heritage!
Buffalo Naval Park
The largest inland Naval Park in the country.

Buffalo Museum of Science
Explore extensive collections of over 700,000 specimens that represent all facets of the natural world.
Buffalo Zoo
23.5 acres of impressive inhabitants invite your group to this exquisite attraction!
Erie County Botanical Gardens
See what it would be like to live 200 feet above the floor of the rainforest!
Frank Lloyd Wright's Graycliff Estate
The summer estate of Isabelle and Darwin Martin sitting cliffside on Lake Erie.
Frank Lloyd Wright's Martin House Estate 
The home considered to be one of the finest achievements of the Prairie architecture period.
Grand Lady Cruises
Enjoy a lunch, dinner, or sightseeing cruise with one of the finest local cruise lines.
Herschell Carrousel Factory Museum
Visit and learn all about the Allan Herschell Company, the most prolific maker of carousels in history.
Lockport Cave and Niagara Zipper 
The Lockport Cave is one of Lockport's most popular attractions, and the Zipper is one of it's most thrilling!
Locks Erie Canal Cruises
These two-hour experiences introduce guests to a beautifully narrated historic cruise.
Buffalo Philharmonic Orchestra
The Grammy-award winning orchestra that provides some of the finest local music performances available.
Pierce-Arrow Museum
Featuring all the finest in the history of transportation in Western New York.nm
Six Flags Darien Lake
Buffalo's largest, most thrilling theme park featuring over 45 onsite attractions.
Spirit of Buffalo
Sail back in time and discover traditional sailing on a classic 73-foot topsail schooner.
Theodore Roosevelt Inaugural Historic Site
Walk in the footsteps of Roosevelt himself during a pivotal time in our history.
Walden Galleria
The Niagara region's premier shopping district, featuring over 200 retailers.