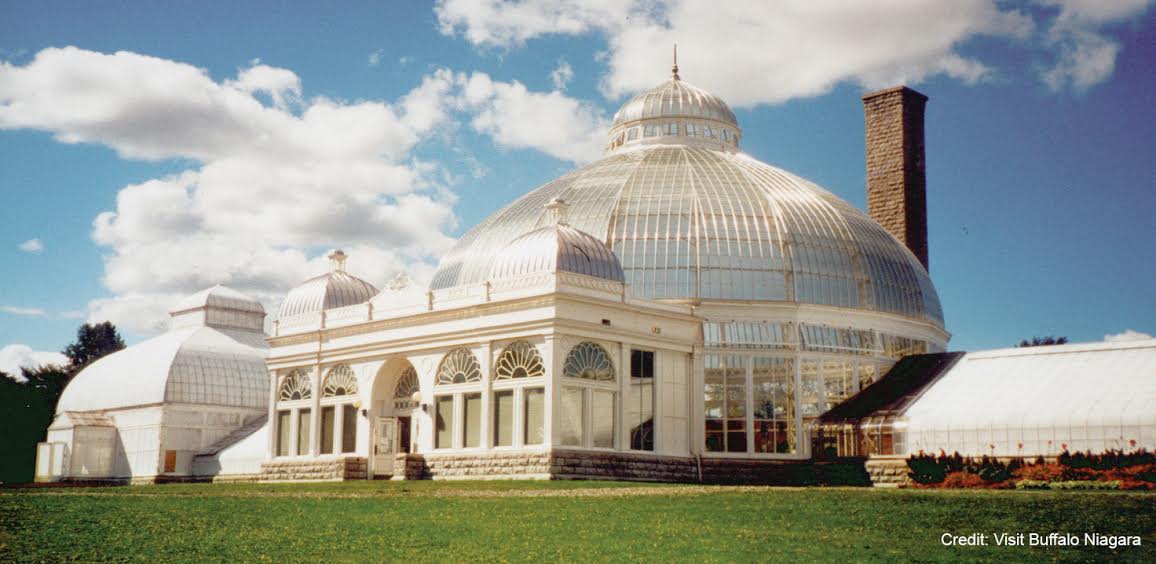 Buffalo Attractions
Buffalo is tucked up nicely in the western part of New York state and is one of a few gateways to Canada via a metropolitan area. Coupled with Niagara Falls, Buffalo has plenty to see and do for your group. Here are a few of the attractions your group may want to experience in the Buffalo/Niagara Falls area.
Albright Knox Art Gallery
This gallery is among the oldest of the country's public art institutions.
Allentown
The historic district home to specialty shops, Victorian architecture and American heritage!
Aquarium of Niagara
Nearly 2,000 species of sea creatures from sharks to seahorses await your group here!
Buffalo Museum of Science
The museum has extensive collections of over 700,000 specimens and artifacts that represent all facets of the natural world.
Buffalo Zoo
23.5 acres of impressive inhabitants invite your group to this exquisite attraction!
Cave of the Winds
Pull on your ponchos and get ready for the best view of the Falls from the hurricane deck!
Erie County Botanical Gardens
See what it would be like to live 200 feet above the floor of the rainforest!
First Niagara Center
This is Western New York's premier sports and entertainment facility on Buffalo's waterfront!
Fort Niagara
The history of the fort spans more than 300 years.
Daredevil Museum of Niagara
From inner tubes and jet skis to hurdling down the Falls in a barrel, meet your competition!
Lockport Cave and Niagara Zipper 
The Lockport Cave is one of Lockport's most popular attractions, and the Zipper is one of it's most thrilling!
Locks Erie Canal Cruises
These two-hour experiences introduce guests to a beautifully narrated historic cruise.
Maid of the Mist Boat Tour
Tours depart every 30 minutes to America's oldest tourist attraction, Niagara Falls!
Niagara Falls State Park
Welcome to America's first state park and most celebrated waterfall in the nation!
Niagara Science Museum
Discover scientific electrical equipment and the advancements that have been made over time!
Old Falls Street
Old Falls Street has a variety of attractions in a three-block area for you to explore.
Theodore Roosevelt Inaugural Historic Site
Walk in the footsteps of Roosevelt himself during a pivotal time in our history.