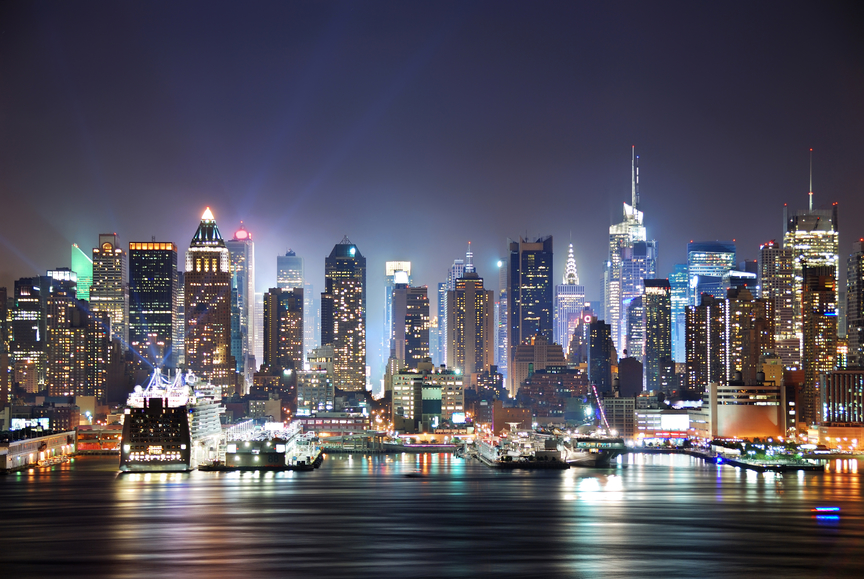 New York City Group Tours
Home of the Empire State Building, Times Square, Central Park, Wall Street, Rockefeller Center, and the 9/11 Memorial, where does your group even begin on your newly planned trip to the busy, bustling city of New York?
Known for having more sites and attractions per square mile than almost any other city in the world, New York City is a vacation destination you won't be sorry you chose. Let our student travel staff help your group find the perfect trip, whether it's one of our pre-packaged tours or a customized theme trip. 
In the Big Apple, your group has the opportunity to do some of the world's most famous shopping, whether it's in an upscale store at Macy's Herald Square and Fifth Avenue boutiques or a corner niche market in Chinatown. New York City is also home to some of the world's most famous eating. Enjoy plenty of authentic ethnic cuisine or world renown fine food as you take in the sites of this iconic cultural and historical city.
Explore the unique neighborhoods of New York City and learn about the groups that called them home, including one of the most authentic culture recreations in the world, New York's own Chinatown. You can also visit Little Italy, SoHo, or the Lower East Side for more cultural experiences. (Check out our NYC Boroughs Breakdown blog for more info). 
Experiencing New York means experiencing the excitement of Broadway, the architectural works of art that are skyscrapers, the history-filled museums, and much, much more. Your group won't be disappointed with this all-in-one vacation destination to great old New York, New York!