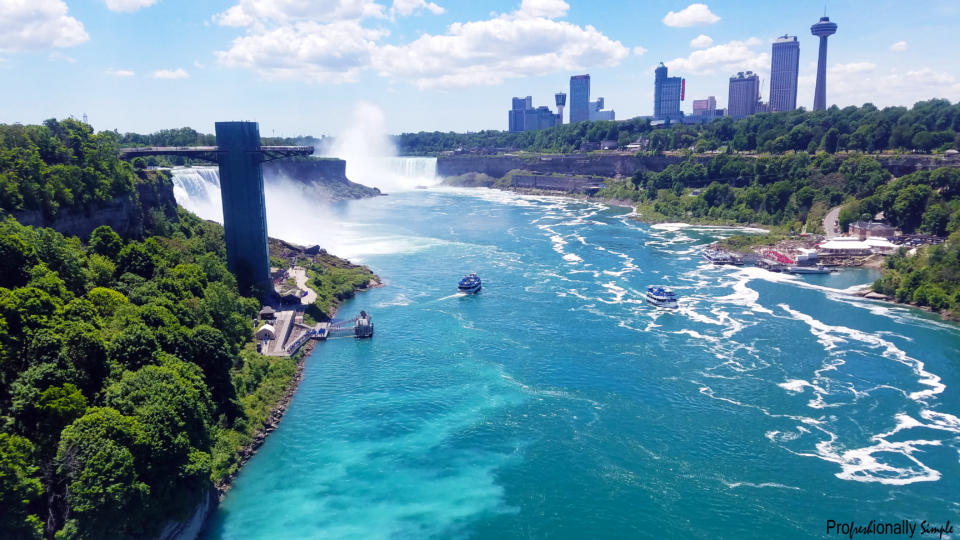 Niagara Falls Group Tours
If you are planning for a group trip, consider a vacation in Niagara Falls. The area attracts eight million visitors each year to see one of the most glorious natural wonders of our country, the roaring Falls. The city of Niagara is rich in history, culture, outdoor life, shopping, and of course adventure. Visitors of all ages will enjoy this unforgettable experience.
If you are looking for entertainment, Niagara Falls is the destination to visit. Darien Lake Amusement and Waterpark includes 45 attractions plus a waterpark. On the more natural side of recreation, Niagara Falls State Park is a must-see attraction. The lush landscape and fascinating wildlife offer the perfect opportunity to enjoy the grand outdoors with your groupmates. For more animal encounters, Hidden Valley Animal Adventure offers the chance to get up close and personal with amazing animals and have an unforgettable adventure.
Niagara Falls has several fascinating museums for the group to explore including the Niagara Wax Museum featuring wax replicas of some of your favorite stars, and also the Niagara Aerospace Museum displaying a 100-year collection of Western New York's rich aviation and aerospace history.
When you visit Niagara Falls, guided tours are always a possibility. One of the most popular options is the Maid of the Mist Boat Tour, a scenic water-bound ride of the American and Canadian Falls. Niagara Falls Walking Tours are both informative and entertaining allowing your group to see various historic sites and listen to humorous stories from a stand-up comic and author.
There's so much to see and do in Niagara that your group will never want to leave! Call us today to get your group tour planning underway!