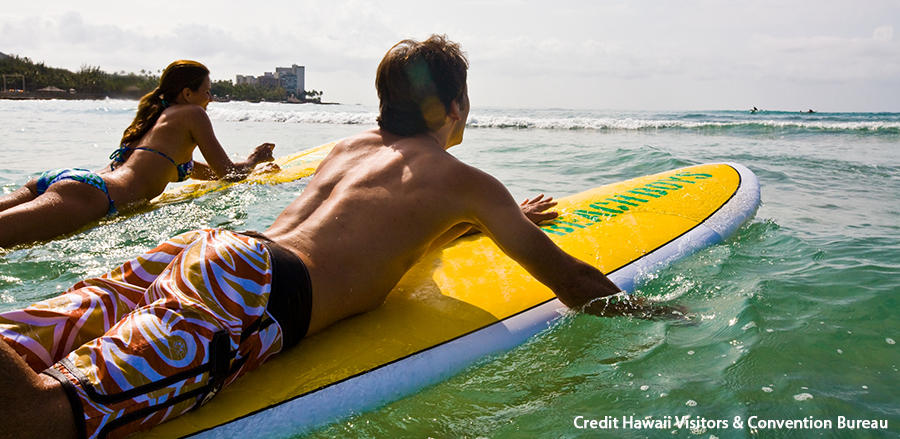 Hawaii Group Tours
Aloha! You've visited this page because your team is considering a trip to tranquil beaches, swaying palm trees and meal side luaus, but what else is there to do on the six islands of Hawaii?
More than an obvious paradise above the ocean, Waikiki alone will have you on the edge of your underwater seat if your team comes nose to nose with monstrous sharks while aboard the Atlantis Submarine Adventure!
Sailing and snorkeling are common, but falling at a rate of 120 mph through the open air with Skydive Hawaii is even better! Sizzling Lava Boat Tours put you so close to volcanoes you can feel the molten burn! Cross off another chunk on your bucket list when you swim with dolphins and manta rays, descend into a watery pit of sharks with nothing between you but your cage bars, zip line high above the jungles of Kauai and catch a nighttime fire and knife dance performance that never allows you to blink! Don't forget to excite your palates while you're island hopping by taste testing live, wriggling octopus!
Your team's outlook on Hawaii will never be the same when you allow our professionally trained travel agents to book you the island itinerary of a lifetime!