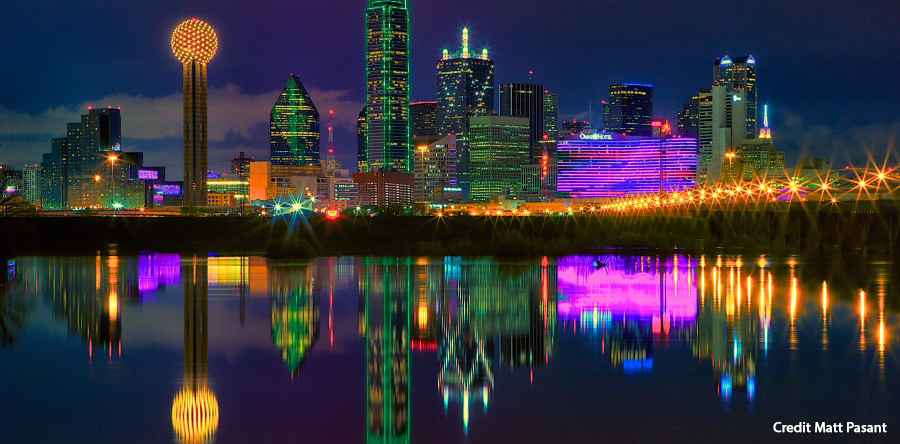 Dallas Group Tours
Dallas is the perfect destination for group travel with ready-made attractions and accommodations for conventions, family reunions, or those big group vacations you've always talked about taking! Dallas is within a four-hour flight from most U.S. cities and boasts flights to more than forty international destinations as well. Of course, convenience is just one of the many reasons to visit this thoroughly modern metropolis, attractive to sophisticated world travelers, families looking for warm-weather recreation, shoppers, athletes, adventurers, and more.
"Live large. Think big," Dallas declares, as its slogan. A prime example of this is the 106 acres of Dallas Zoo featuring literally thousands of animals for you to meet! Even the transportation is a great time; jump aboard the historic McKinney Avenue Trolley and take an old school cruise through the Arts District, rain or shine.  The Big D presents a variety of arts, culture, and entertainment from Downtown Dallas to Uptown and beyond. Throughout this vibrant destination, you'll find unique shopping and dining, popular pubs, and accommodations that vary from quaint bed and breakfasts to five-diamond establishments. Thirteen entertainment districts promise to please a variety of age groups and interests.
Thanks to year-round moderate weather, Dallas is a favorite destination for sports. Hop in a dragster and feel the wind in your hair at Speedzone race track on Malibu Drive! Break your boredom by letting it all hang out at the world's only Zero Gravity Thrill Amusement Park! Aside from the adrenaline rush, the views are remarkable from atop a 16 story tower, especially before you plummet off of it!
You've come to our site with an interest in a Dallas getaway or perhaps one of its yearly, exciting events like Old Fashioned Fourth of July - and you've come to the right place. Our experience is guaranteed to leave you with a hassle-free tour, built around your intentions and our hard work. Every itinerary we build is fully customized by your personal travel coordinator for a result that is truly your tour, your way.