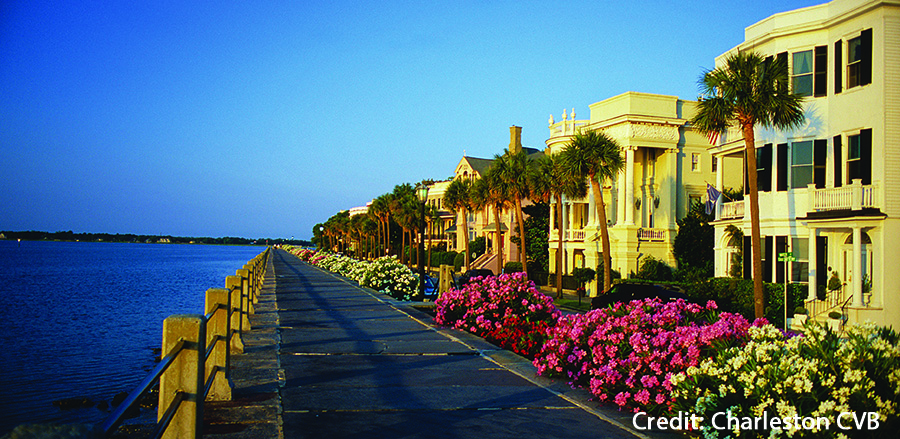 Charleston Group Tours
When your group is planning a trip, you should check out the magnificent city of Charleston, South Carolina. The city offers visitors a variety of attractions. Your group can explore museums, walk through historic buildings, enjoy nature at one of the parks, shop and indulge in tasty cuisine as part of the experience.
If the group is looking for entertainment, Charleston is the place to visit. One of the destinations is known as the Caw Caw Interpretive Center. At the location, Visitors will take a journey from the past to the present and heritage to habitat. It is rich in natural, cultural, and historical resources. There are miles of trails, elevated wetland boardwalks, and former 18th-19th-century rice fields. The group will encounter rare wildlife in the course of the visit. Blackbeards Cove is a family-friendly amusement park. At the park, you and your group mates can ride go-carts, play a game of putt-putt, or play your favorite arcade games in an enormous arcade. Guests should also consider checking out the South Carolina Aquarium. You can see animals such as turtles, stingrays, sharks, otters, and alligators.
There are several fascinating museums in the Charleston area for your group to explore. One of the places to check out is the Charleston Museum. It has an outstanding collection that tells the story of Charleston and the Lowcountry. The artifacts focus on themes such as southern culture, decorative arts, historic weaponry, and military history. Another fascinating museum is known as the Congressional Medal of Honor Museum. Visitors will learn about the stories of the brave Americans who have displayed remarkable courage. The location contains fun interactive exhibits that explain the award.