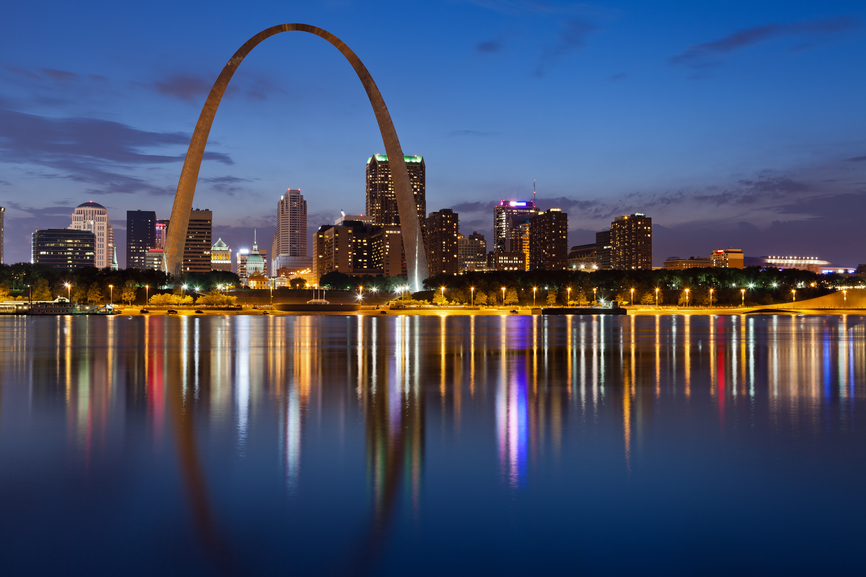 St. Louis Group Tours
"Meet Me in St. Louis", Judy Garland sang in the famous musical about the 1904 World's Fair. That year, families arrived in St. Louis from all over the world to showcase art, food, and goods from their unique cultures. St. Louis has since given us hip-hop extraordinaire Nelly, Major League Baseball star Yogi Berra, horror actor Vincent Price, poet Maya Angelou, and thousands of other notable persons that all called the city home at one point or another!
The Gateway Arch is perhaps the most obvious stop, but an out of this world order of gooey butter cakes at Ted Drewes is where the locals go! Another delicious adventure takes you on a St. Louis Wine Tour from the city to Augusta and Defiance wineries! If you're keeping it PG hop a trolley to family fun at Dave & Busters for interactive, fast-paced games and enormous portions of mouth-watering Gateway City chow! After filling your mouth stuff the rest of your head with nuggets of knowledge at the Museum of Westward Expansion showcasing the 19th-century development of the American West!
Whether your group wants to listen, ride, eat, play, learn or do it all, your personal travel coordinator will assure you make the most of your time alongside the Missouri and Mississippi Rivers!