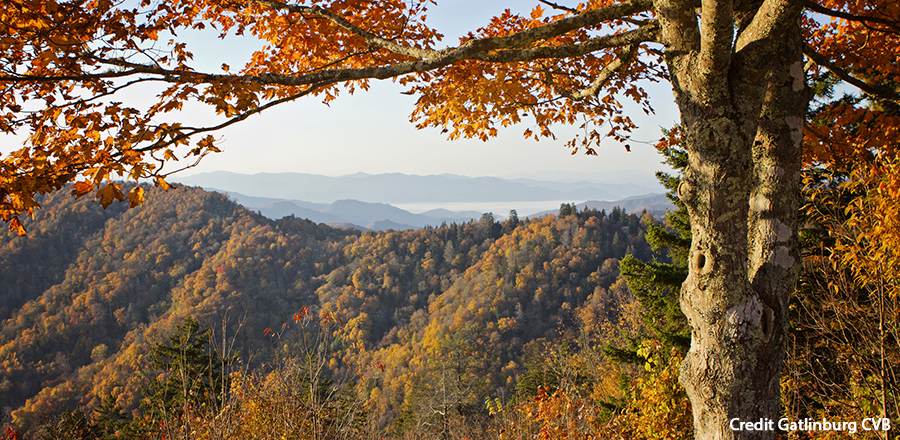 Gatlinburg Group Tours
If your group is planning to take a trip, you should consider visiting the charming city of Gatlinburg which is located near the Smoky Mountains. Visitors will enjoy breathtaking views of the mountains and the surrounding landscape. The team can check out fascinating museums, visit a fun family-friendly attraction, shop, or simply enjoy the great outdoors.
If your group is looking for amusement, Gatlinburg is the place to visit. One of the attractions is known as Dollywood. At the park, you and your group mates can check out over 30 rides and attractions, enjoy live performances, and see 20 different crafts. There are also seasonal festivals and other events at this entertainment attraction. Dolly's Splash Country is the place to visit during the summer. It offers guests awesome waterslides, wave pools, and a wild river ride.
If your group wants to enjoy the natural beauty of the great outdoors, Gatlinburg offers scenic views and a variety of outdoor activities. One of the popular destinations in the area is the Great Smoky Mountain National Park. Visitors will have the opportunity to ride a bike around the Cades Cove Loop. The park is a premier habitat for various bird species. Ziplining is an amazing canopy adventure. Whitewater rafting is a thrilling activity for group members of all ages.
The group can check out a variety of museums in the course of the visit. You can visit places such as Ripley's Aquarium, the Titanic Museum, the Hollywood Wax Museum, and the Great Smokey Mountain Heritage Center. Ripley's Aquarium offers the group a unique underwater experience. There are 12-foot sharks, stingrays, sea turtles, and other fascinating animals. The Titanic Museum is a replica of the original historic ship. You can walk the Grand Staircase and see interactive exhibits.