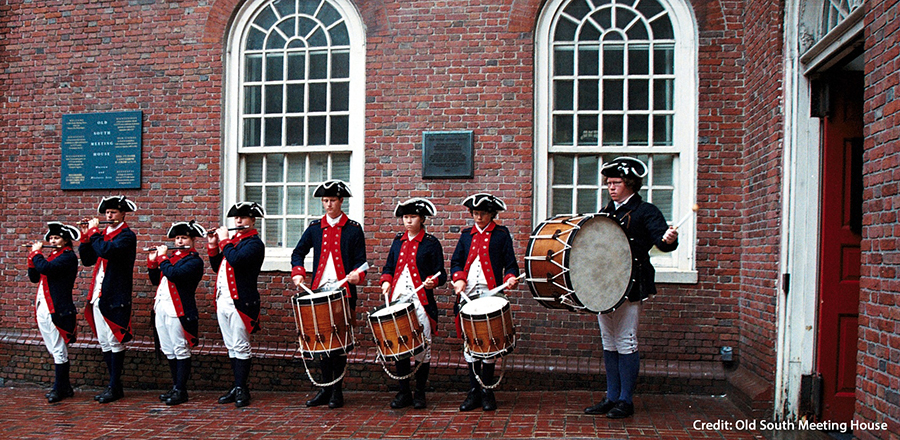 Boston Itineraries
The perfect sample itinerary for the birthplace of America includes all its most historic sites, a stroll on the Freedom Trail, a tour above the USS Constitution and the Mayflower II. Visit the church where the lanterns were hung after Paul Revere's ride and visit the lantern itself. Commemorate history, the Patriots, and those who fought for the nation we are today. It's an impressive step back in time and a thrilling tour.
American Revolution Boston Itinerary
These four days introduce you to Boston's historic treasure and its modern thrills as well. No city combines the two more beautifully than Boston. An aquarium and the expansive Museum of Science start you out, then the Franklin Park Zoo and JFK Library and Museum. You'll also stroll the Freedom Trail, however, and continue to step back in time through the haunting history of the Salem Witch Museum.
Yes, Boston is the perfect place to go to learn all about America's history. But that isn't all that Boston has to offer! Boston is also a great place to take your group to have a relaxed, good time. Our company can customize this tour to fit whatever your group would like. The itinerary we have on here is just an example of the many different things we can put together for you.
Enjoy some of the best sites that Boston has to offer. Take a boat trip on the Boston DUCK Tour and get the best view of Boston from the water. Don't forget your camera! View the 900-pound bell at Paul Revere House and take a trip to Plimoth Plantation to see sites such as the Mayflower II.
3 Day Boston Senior Citizens Trip
Experience a heaping helping of colonial history with a look at the Catholic Church and the revolutionary changes that shaped the America we enjoy today.