New Mexico State Capitol
The only round state capitol building in the U.S., the New Mexico State Capitol holds the interesting nickname, "the Roundhouse." The current capitol building is the latest in many governmental constructions, beginning with the Palace of Governors in 1610. Its second construction, the Federal Courthouse built in 1850, still stands though it never served as the official capitol building for the newly sanctioned state. After two more constructions, neither of which exist in their original forms, "the Roundhouse" was created.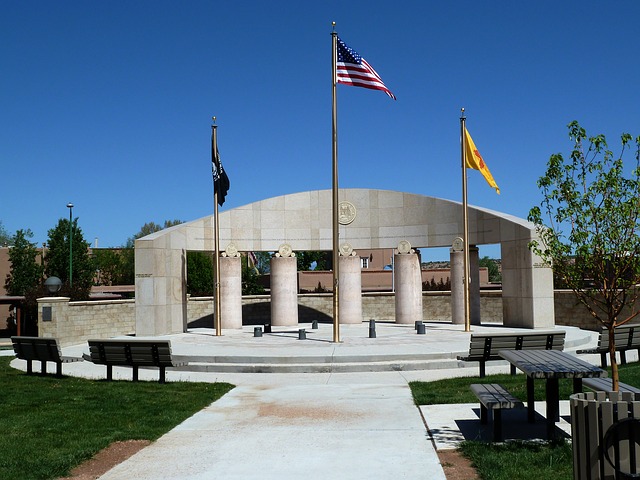 Tours of the capitol building explore the government offices and legislative meetings (when in session) as well as many important building features such as the Governor's Gallery where you'll encounter revolving art exhibits.
Also find exhibits and artwork supported by the Capitol Art Foundation, beautiful architectural features like the Capitol Rotunda's glass ceiling, the inlaid turquoise, and brass mosaics, and much more!