If you're reading this, you might be asking yourself "why should I visit Chicago?" From stunning views of the skyline and the lakefront to historic landmarks and world-renowned museums, Chicago is a vibrant city offering countless reasons for school groups, teachers, and students alike to visit. Whether you're interested in experiencing fine art at The Art Institute or dining on culinary delights at some of the best restaurants in town—Chicago has something for everyone.
From strolling down Navy Pier catching incredible sunsets to taking day trips through nearby areas like Oak Park—the Windy City offers captivating experiences that are sure to please any group looking for exciting activities during their stay. Read this blog post to learn about all our favorite reasons why you should plan a trip out to Chicago!
Experience Chicago's deep-dish pizza - it's a must-try!
Visiting the city of Chicago is a great idea for many reasons, but definitely don't forget to experience the famous deep-dish pizza! As one of the Windy City's most iconic snacks, it is a must-try when you come to visit. It is composed of a thick buttery crust, homemade sauce, lots of gooey cheese, and your choice of toppings. Although it is more filling than a regular pizza due to its extra ingredients, you won't regret trying its distinct flavor!
Add a deep-dish pizza from Chicago to your list of things to do when you visit the city - it's an irreplaceable experience.
Take a stroll along Lake Michigan, admiring the stunning skyline view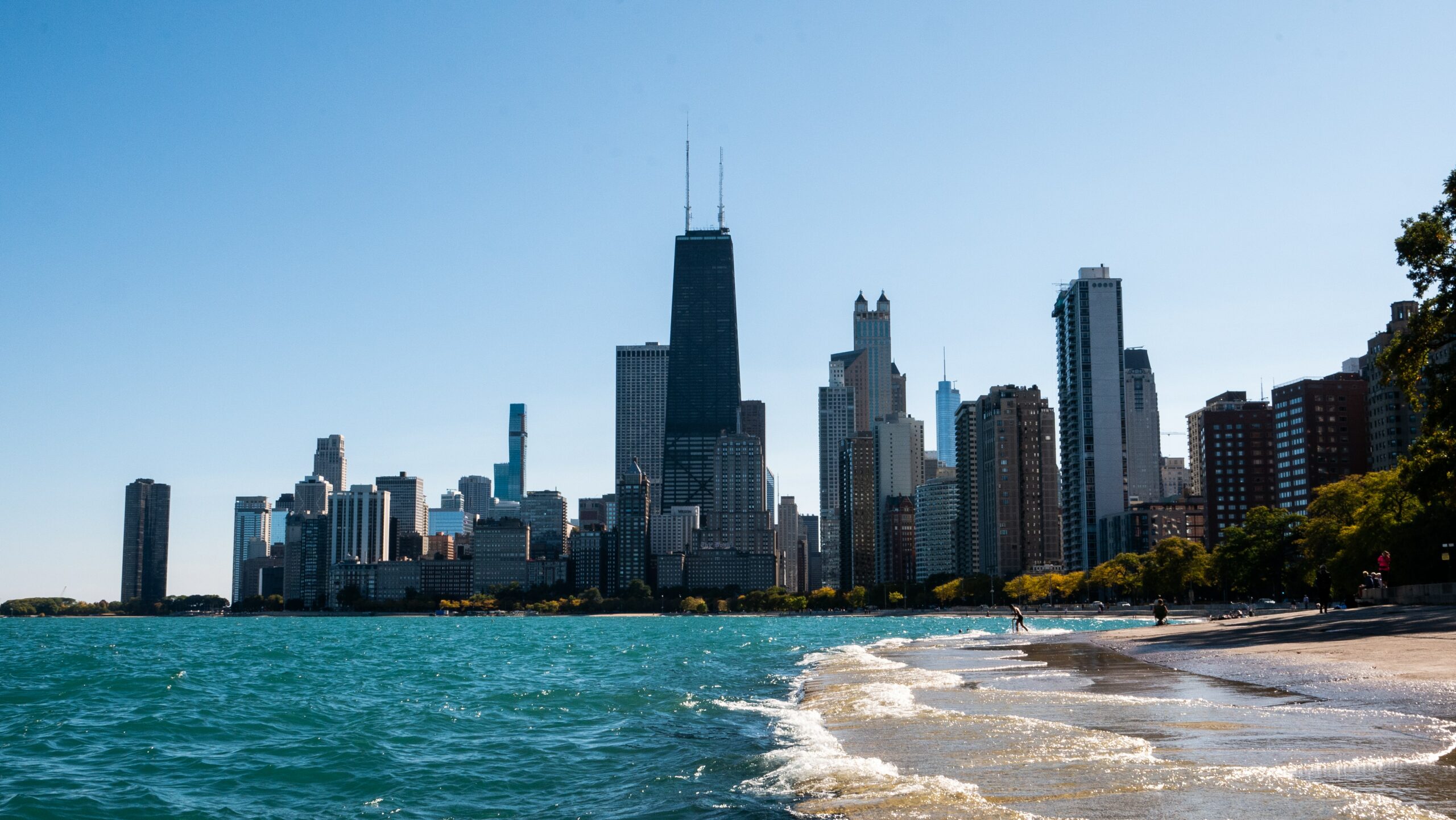 Visiting Chicago is a great opportunity to take in the beauty of its unique skyline. Take a leisurely stroll along Lake Michigan and enjoy the breathtaking view—you'll witness some of the city's most iconic architecture, including the John Hancock Center, Wrigley Building, and of course the grand Willis Tower. For those wishing to take photos, it's hard to beat this stunning backdrop!
As you walk along, find ways to reflect on your experience and take in all that Chicago has to offer.
Check out one of the city's many museums, such as The Field Museum or Shedd Aquarium
If your idea of a perfect day out involves exploring the world of fascinating artifacts and creatures from near and far, then you're in luck visiting Chicago. The city houses some of the best museums around, such as The Field Museum or Shedd Aquarium - perfect for those wanting a break from urban life!
Whether it's unearthing fossils, discovering exotic species, or learning about the city's history, you're guaranteed to take away something captivating and insightful with each visit.
Shop 'till you drop at The Magnificent Mile, boasting designer stores and unique boutiques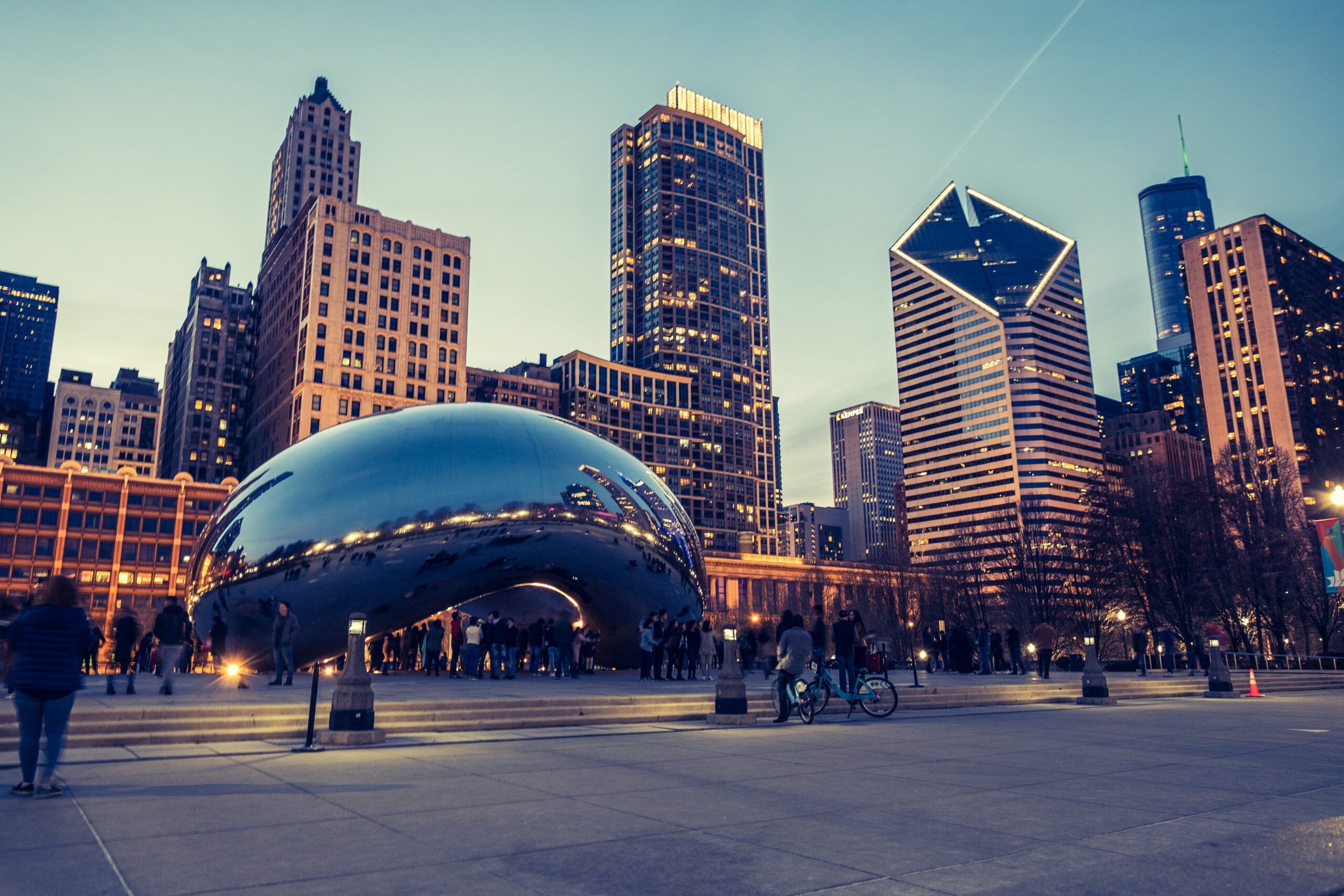 Shopping on The Magnificent Mile in Chicago is an extraordinary experience. With over 460 shops, including designer stores such as Prada and Louis Vuitton, along with unique boutiques selling one-of-a-kind items, there is something for everyone!
If you're looking to find the perfect gifts or special pieces to add to your wardrobe, this mile of extravagance guarantees a spectacular shopping experience. Explore the many stores until you drop, and come away with memorable mementos that cannot be found anywhere else!
Enjoy a show at The Chicago Theater, or catch an improv performance at Second City
While visiting Chicago, take some time to see a show at the historic Chicago Theater. Built in 1921 this impressive venue brings top performances to the Windy City. Their stage has been graced by world-renowned performers such as Elvis Presley, Tony Bennett, and the Foo Fighters over the years and continues to offer wonderful acts.
In addition, if you are looking for something more left-field and lively, check out one of the improv shows at Second City. This legendary comedy theater has been running off-beat performances since 1959 and is known as an incubator for today's brightest comedians; it even has its own school of improv! Guaranteed to provide a night full of laughter, seeing an improv show in Chicago isn't an experience you want to miss.
Sample some local brews from Goose Island Brewery and Two Brothers Brewing Company
View this post on Instagram
Chicago is well known for its diverse and exciting nightlife, but for the craft beer enthusiast, there is no better destination than the Windy City. Home to Goose Island Brewery and Two Brothers Brewing Company, a trip to Chicago offers visitors a unique opportunity to sample some of the best local craft brews found anywhere in the United States.
Whether you're a fan of hoppy IPAs or more mellow stouts and porters, Goose Island Brewery and Two Brothers Brewing Company offer something for everyone. Put on your travel shoes, grab your passport, and embark on a journey to taste Chicago's best brews at these two premium craft breweries.
Chicago is a vibrant city full of culture and history, with lots to explore and experience. From deep-dish pizza and Lake Michigan views to The Magnificent Mile and endless entertainment options, no matter what your interests are, the Windy City will have something for you. So if you're considering a trip to the Midwest, be sure to sample some of the amazing sights, sounds, and tastes that Chicago has to offer. Let us help make your vision become a reality – contact us today for a group tour quote! After all, sometimes it's hard to say goodbye to such an iconic city— but at least you'll make lasting memories while visiting. We hope our blog post has been informative in helping you plan your next visit to Chicago!