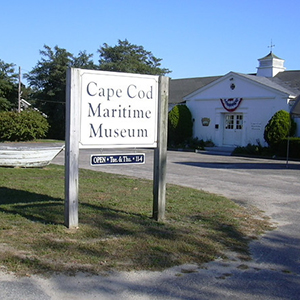 Chatham Marconi Maritime Center
Steeped in maritime culture, Martha's Vineyard's own Chatham Marconi Maritime Center is a wonderful educational attraction for groups on Cape vacations. Here, you will learn about the rich history and methods of wireless communications used on Cape Cod and have the opportunity to see fascinating exhibits.
The exhibits at the Chatham Marconi Maritime Center are both fascinating and educational. For example, the History of the Station Chatham Radio WCC exhibit showcases two dioramas: the Chatham Port Receiving Station, and the South Chatham Transmitting Station Rack as well as the Chatham Radio Timeline, Directional Antenna, Vacuum Tube Display, and others.
You can also see the Marine Radio aboard the SS Hope. The exhibit has a History of Communications Morse code interactive kiosk where visitors will get to practice using the code as part of the experience. The Navy Years: World War II, an exhibit teaching guests about topics such as the once the classified role of Chatham Station C during World War II, the Battle of the Atlantic, the breaking of the Enigma Cipher Machine Code, and the disruption of the Nazi U-Boat. You can also watch a video "The Battle of the Atlantic" in the museum's theater.