Most likely, if you are from the United States, you think of the New York half of Niagara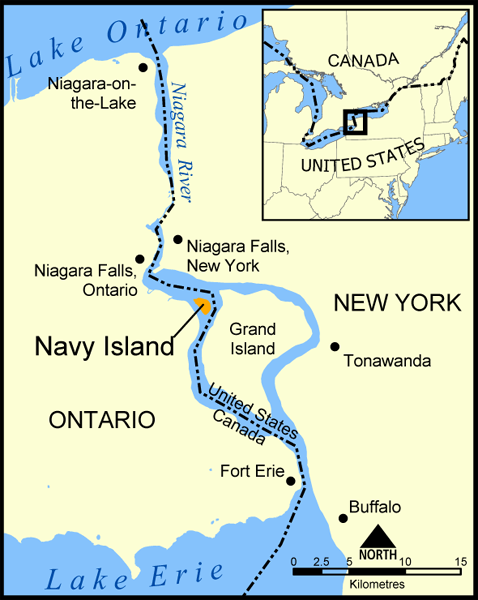 Falls when planning a trip to the area. This is reasonable for Americans, it is typically easier to get to and plan a trip around.
However, did you know that by limiting yourself to only seeing the U.S side of the falls you are missing out on way more than what we could fit on this list as far as scenery and attractions go? That's right, the Ontario side of the falls can provide your group with countless education and entertainment opportunities while here! Not to mention, the sightseeing is simply better on this side!
From the Canadian side, you can have an entire panoramic of each three falls, whereas on the U.S side you can only see them all from down below at the Cave of Winds entrance. This alone is worth the trip over the border, and that's not even getting to the ten great things listed below! So grab your passport, don your Canadian accent, and head over to maple leaf country, you're going to love it!
---
Clifton Hill Skywheel
When it comes to breathtakingly unbeatable views of the falls, day and night, the Clifton Hill Skywheel is going to be your number one choice for things to do in Niagara, Ontario. This 175-foot observation wheel is actually the largest in Canada, holding several climate-controlled gondolas to enjoy the view year-round. See amazing views of Horseshoe and American Falls during your 8-12 minute ride, not to mention the playful lights of Clifton Hill itself and the Niagara skyline.
Greg Frewin Theater
Families have been raving over this dinner show since it first arrived here, this 'Imagine' Magic Show showing the mystery and art of illusion in a fun Las Vegas-style nightly. During this show, you will see the magic you won't believe, plus catch views of exotic birds and a rare white tiger that you will fall in love with. Upgrade to a buffet dinner that will start at 6:15, the curtains opening at 7:30 pm each night. The show is 90 minutes long, and you can even grab a VIP tour backstage afterward if you'd like!
Skylon Tower Observation Deck
Welcome to the 'tallest total entertainment complex' in Ontario, the Certificate of Excellence award-winning Skylon Tower Observation Deck. This indoor/outdoor observation center stands at an astounding 233 meters, or 775 feet tall, giving you the most amazing views of the falls, the Great Gorge, and the city skylines of Toronto, New York, and Buffalo. Built in 1964 with some help from the Hershey Company, this spot will offer you a revolving dining area, a buffet, and the largest indoor amusement center at the base holding a food court, 4D theater, and 12 specialty shops you won't want to miss out on!
Great Canadian Midway
Of course, not every waking moment during your trip to the falls can be spent looking at the falls themselves (unfortunately), so why not fill some of your time with this 70,000 square foot fun paradise, the Great Canadian Midway. Here, in the heart of Clifton Hill, you will find over 300 games to play, both old and new! Enjoy skeeball or Deal or No Deal, plus the Wild Wiest Coaster simulator and Ghost Blasters Dark Ride. This Canadian Niagara attraction is consistently a family and group favorite!
Niagara IMAX
To learn more about Niagara Falls in general and have a really good time you need to head over to the popular Niagara IMAX center, the only spot where you and your group can learn all about the geology, history, and evolution of the falls in the 'most involving cinematic format available'. This film is shown on the hour each hour daily, entitled Miracles, Myths, and Magic. Immerse yourself in the past of the falls with stories of the first native peoples, their thunder-worshipping religion, the European settlement, and even the daredevils who first explored the falls by tightrope, barrel, and accident! There is also a fun Daredevil Exhibit and Nat Geo Store to explore before you go.

Niagara Falls History Museum
For the most intricate history and overview of the region, you need to come here. The Niagara Falls History Museum in Ontario showcases the unique history of the famous city of Niagara. Inside you can enjoy three unique galleries, each representing either the geology, the daredevils, or the war around Niagara. The spot is near Drummond Hill Cemetery, giving you that much more War of 1812 history to divulge into, also! This educational and budget-friendly location says it all with its slogan, 'Come for the Falls, Fall for the History'.

Nightmares Fear FactoryIt doesn't have to be Halloween season for you to enjoy this next option, the Nightmares Fear Factory! This haunted attraction has been featured on countless TV and news publications, earning the title of the longest-running and scariest attraction in North America for over 30 years now. Over 100,000 guests have chickened out since it's opening, the history of the Cataract Coffin Factory too chilling for some who step foot inside. The old coffin makers haunting will scare most away, will it scare you too?
Oh Canada, Eh? Dinner Theater
This is a really Canadian thing to do, and that's why we love it. The Oh Canada, Eh? Dinner Theater has been voted the #1 attraction in the area by Trip Advisor for several years in a row now, the April-October 'original all-Canadian musical dinner and show' providing you with delicious dinner and singing mounties galore. Enjoy this musical celebration of Canada as well as it's over 30 professionally recording artists as you sit in the same seats the over 750,000 guests have before you, this entire log cabin theater the perfect setting for lumberjacks, Anne of Green Gables, and hockey players to give you a show you'll never forget!
Niagara Helicopters
You can see the falls from above with Niagara Helicopters, one of the most popular touring companies in the area for over 50 years now. This experience is considered to be the 'highest, most scenic, and most exciting sightseeing experience' in the region, the flight in an Airbus H130 the absolute best way to capture that perfect photo or vista. The tours happen each day 9 am to sunset and will provide you with the best views of Whirlpool Rapids, Rainbow Bridge, American Falls, Skylon, and Horseshoe Falls. Enjoy a classic tour or special event flight, both great options, as well as the walk-in gift shop filled with perfect souvenirs before you go!
WildPlay Niagara
Last, but certainly not least, on our list is WildPlay Niagara, the Niagara area zip line and aerial adventure course that has been thrilling guests since it opened! This spot provides an eco-adventure and educational session on the natural beauty and geography of this region all in one, a great way to immerse yourself further into the falls and have a lot of fun while doing it. Take the 2,200 ft zip line into the area surrounding the falls, try the Whirlpool Adventure Course, or even talk yourself into the 40ft Fear Jump!
Read more about Canadian must-see's here!