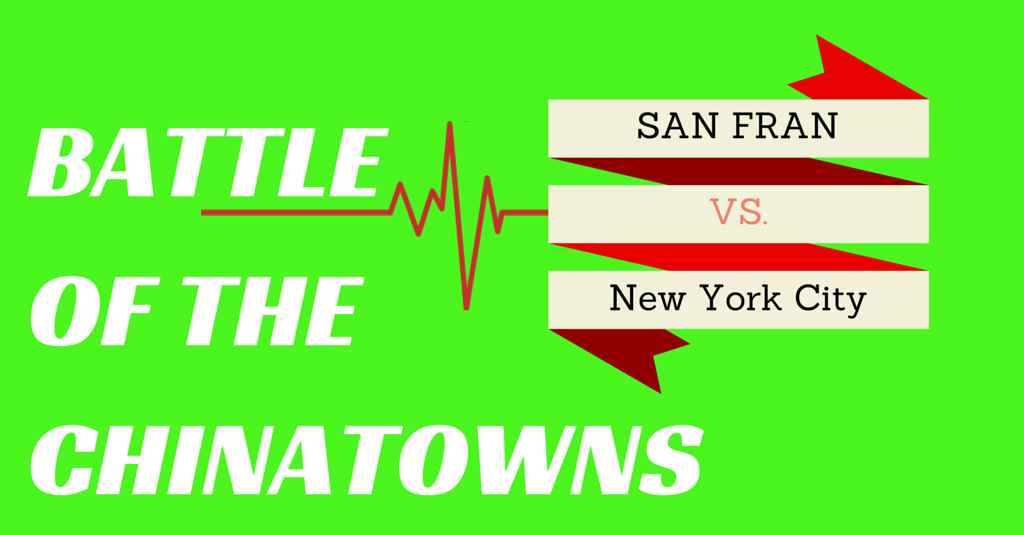 There are only two spots in the U.S. where you can get as close to Asian culture as possible without crossing the Pacific -- San Francisco and New York City's Chinatowns. But if you had to decide between the two -- which should you choose? We've weighed the pros and cons of both so you can decide!
San Francisco
SanFran's Chinatown is the oldest in the country, which gives it more of an authentic feel to some. Established in 1848, it served as a hub for many new immigrants, and that has contributed to its a true concern for preserving the traditional culture.
Walkability
It's pretty hilly, but if you think you can manage the relatively small neighborhood of just 30 blocks, you should be able to walk it out.
Shopping
Calligraphy shops, a China Herbs Co, and a China Wok shop are just a few stores you'll enjoy strolling through.
Activities
Participate in tai chi (an Asian form of yoga) in the park, or take a nightly ghost tour to see spirits of immigrants past.
Eats
Many small cafes offer buttercream buns, traditional donuts, and juicy chive dumplings to go, or for a sit-down restaurant, try following the actual residents to see where the real treats are -- places such as the RNG Lounge and the Golden Gate Fortune Cookie Factory.
Culture
Visit the Chinese Historical Society of America to see what it was like to grow up in this small, sometimes cramped neighborhood via life-size dioramas.
New York City
New York's Chinatown may not be the first, but it claims to have the biggest Chinese-American hub in the country. This Chinatown is much more diverse and strays from the traditional, but offers a lot more to do.
Walkability
Two miles below Manhattan is the terrain covered by NYC Chinatown, and it tends to get a bit crowded. The streets may be wider than most in the city, but you'll still find a crowd.
Shopping
Get a personalized pair of chopsticks at Yunhong's, fabrics and statues at the Pearl River Mart, and tons of Asian groceries at one of the many authentic markets.
Eats
For some of the most delicious -- and cheapest -- food in the city, head to Jing Fong or the Golden Unicorn, or try something with more American fusion at Dim Sum Go Go, Xi'an Famous Foods, or the Peking Duck House.
Culture
Enjoy the Hong Kong Boat Races in the park, visit the Museum of Chinese American History, and explore one of the many emerging art galleries.
---
So, which would you choose? Let us know in the comments on Facebook!