3-Day Ultimate Reno Experience
Day 1 You'll See: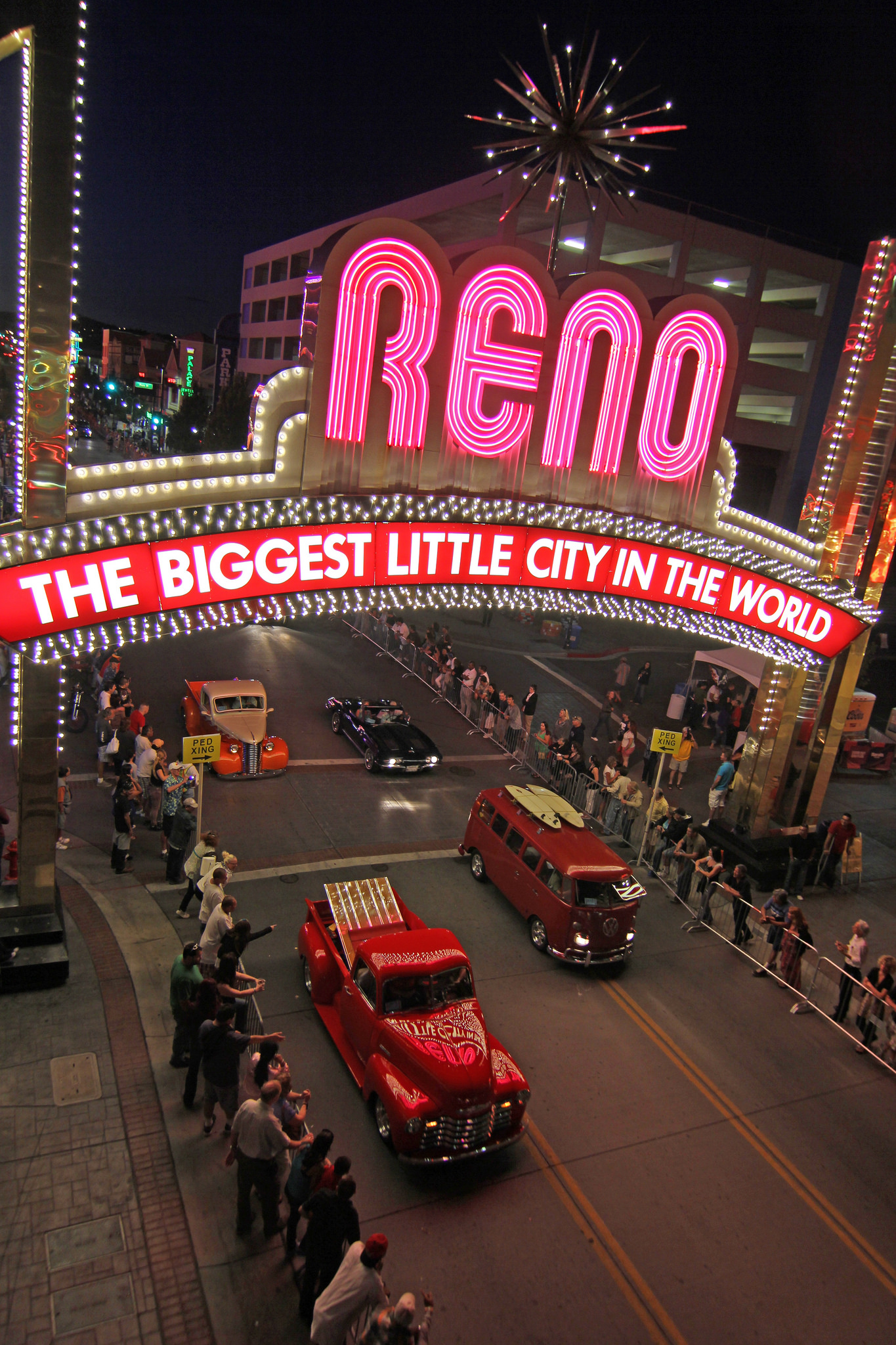 The Discovery
Wilbur D. May Center
National Bowling Stadium
Day 2 You'll See
Nevada Museum of Art
Squaw Valley Adventure Center
Fleischmann Planetarium
Day 3 You'll See
Idlewild Park Breakfast Picnic
Sierra Safari Zoo
Lake Tahoe
Day One
The Discovery - The Terry Lee Wells Nevada Discovery Museum, or in short, The Discovery, is the leading science and technology museum in Nevada, an educational and entertaining stop for your group to visit while in Reno. The Discovery holds several different interactive and hands-on exhibits, exhibits for kids, and major U.S traveling exhibits. Learners of all ages will enjoy exploring the ever-changing museum, with new topics each visit that is sure to inspire curiosity and further investigation in all guests, young or old. Some of the currently most popular exhibits include Inside Out, Spark! Lab Smithsonian, The Shop, and Cloud Climber.
Wilbur D. May Center - The Wilbur D. May Center will offer your group two entertaining attractions in one, the complex holding both the Wilbur D. May Museum and the Wilbur D. May Arboretum and Botanical Garden. Your group will have the chance to explore the exciting and exotic life of local philanthropist and world traveler Wilbur D. May within the museum, and then explore all the various native and non-native horticultural treasures he loved within the gardens. Stop at the museum first and learn about the life of the namesake himself, an avid and accomplished exotic traveler, adventurer, rancher, artist, pilot, soldier, businessman, and local philanthropist. After your museum visit head over the various gardens and groves of the Arboretum and Botanical Garden, with such gorgeous highlight gardens as the Rose, Burke, Song Bird, Rock, and Honey Garden.
National Bowling Stadium - One of the most unique stops you can make while visiting Reno is hands down the National Bowling Stadium, the internationally known 363,000 square foot ten-pin bowling stadium. This impressive complex will be easy to spot, the front facade supporting a highly hard to miss 80-foot aluminum geodesic dome in the shape of a large bowling ball. Built in 1995, this stadium holds a capacity of 1,100 guests within the megaplex and 4-story lobby. There are 78 tournament lanes within, an onsite stadium club, Kingpin Club, as well as a full bar.
Day Two
Nevada Museum of Art - Exquisite art, amazing tours, and out of this world French-inspired cuisine await your group at the Nevada Museum of Art, the only American Alliance of Museums accredited art museum in the entire state. The museum is broken into four main thematic areas; Altered Landscape, Art of the Great West, Contemporary Art, and Work Ethic. In exploring these different themes rather than different time periods or artists you as the guest will get a much more comprehensive look at the broad scope of art in general. The Museum Store offers unusual, handcrafted, and educational items, and Chez Louie offers truly amazing French inspired foods that are fun, modern, and affordable.
Squaw Valley Adventure Center - An aerial adventure like no other awaits your group at Squaw Valley Adventure Center, one of the area's most popular outdoor recreation attractions available. Here your group can let loose and have some serious fun, whether it is with individual ropes course adventures, group zip lining, or even half-day team building excursions. Providing a 'fun, active learning experience for groups and individuals of all ages,', Squaw Valley will allow your group to see the sights of Reno from a whole new perspective, a much, much higher one!
Fleischmann Planetarium  - Welcome to the Fleischmann Planetarium and Science Center, the highly popular observatory located on the University of Nevada Reno Campus. Science education and vacation entertainment come together as one at Fleischmann, the spot featuring such highlights as a 1-ton meteorite, interactive science exhibits, and the always-fun SkyDome large-format movie system. While here your group can enjoy daily digital planetarium shows, field trip/educational outreach programs covering earth and space science, and visits to the observatory at the Redfield campus.
Day Three
Idlewild Park Breakfast Picnic -  This morning take some time to enjoy the sights while eating your breakfast by having a pleasant picnic along the Truckee River at Idlewild Park. Within the confines of this massive park, your group will find an impressive rose garden, two duck ponds, two children's parks, a pool, a skate park, various ballfields, the California Building, lush green space, and ample event space for such traditions as Food Truck Friday. While here participate in any sports games happening, utilize the spot for a good exercise break, or just take in the views.
Sierra Safari Zoo - While quite small in comparison to most, the Sierra Safari Zoo just north of Reno has grown in reputation to be one of Nevada's most visited overall. You will find over 200 different animals of 40 different species, the majority of the collection including such exotic additions as zebras, lemurs, and monkeys. This zoo is a staple stop in the Truckee Meadows community and has been for over 27 years now, the park aiming to 'educate and entertain young and old alike'. One of our favorite things about this zoo aside from its exotic monkey and wild cat collections is the opportunity on site to take part in any various animal programs. Become an animal ambassador, adopt a wild child or simply spend your time in Reno volunteering within the zoo itself.
Lake Tahoe - On your way out of Nevada be sure to set back plenty of time to stop at one of the nation's most popular watering holes, Lake Tahoe. Lake Tahoe is nestled within the Sierra Nevada Mountains, straddling the California and Nevada borders perfectly. On the southwest shore of the lake, you will find Emerald Bay State Park, home to the historic 1929 Nordic mansion. The northeast shore will bring you a great look at local wildlife within the official Lake Tahoe Nevada State Park, this spot holding Sand Harbor Beach, Spooner Lake, and the Tahoe Rim Trail. There are much more stop options along the shore in both states, the entire lake area taking up a total of 191.6 square miles.