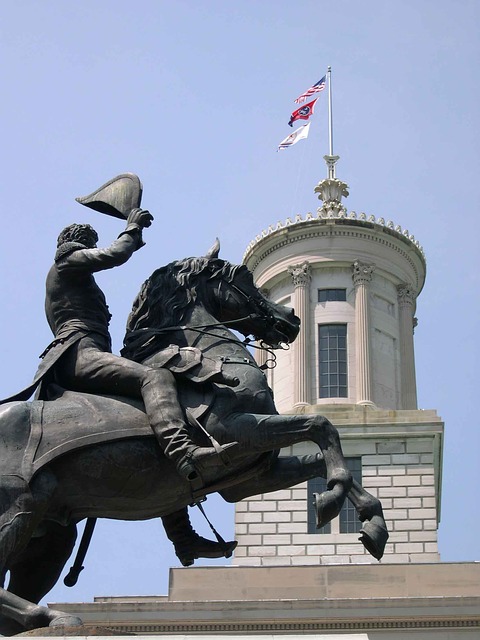 Tennessee State Capitol Tour
The Tennessee State Capitol is one of the oldest working capitols in the nation, built in 1859 and still under governmental use today. This Greek revival style, wonderfully designed building is made of thick limestone walls and features an interior heavy use of cast iron. The icon tower atop the capitol building is designed to resemble the monument of Lysicrates in Athens, Greece. The Grecian architecture of the exterior alone draws quite a crowd of historic architectural admirers.
On the grounds outside, your group will see several important statues and landmarks, beginning with the statues of Sam Davis, Alvin York, Andrew Jackson, and Andrew Johnson. You will also see the tombs of President and Mrs. James K. Polk, as well as the entombment stone of designing architect of the building, William Strickland. Be sure to take notice of all the various historic looking artillery items, left here after the Civil War era occupation by the Union as a fortress.

Inside, your group can take a tour of the historic halls and chambers. Take a glance at the governor's reception room, look closely at the bullet-scarred stair rail, and stroll the aisles of the Old State Library. If they are not in session you will even be able to peek inside the House of Representatives, Senate, and Legislators halls. You will also see several pieces of artwork, murals, portraits, and gorgeous chandeliers throughout the structure. This stop is a historic, educational, and architecturally rich stop on your Nashville tour that you will not regret!