The Museum of Science and Industry's Christmas Around the World and Holidays of Light.
Explore rich holiday traditions from around the globe while creating your own traditions with loved ones in Christmas Around the World and Holidays of Light. - MSI
Chicago's Museum of Science and Industry is back at it again with their highly anticipated annual Christmas Around the World tradition, an in-museum yearly event tracing all the way back to 1942.
What began as one humble Christmas tree on display has grown into a display of one massive, 4-story, floor-to-dome Grand Tree surrounded by a merry forest of over 50 different culture-based trees and displays. You will see decor examples from cultures around the world on display, from Armenia to Wales!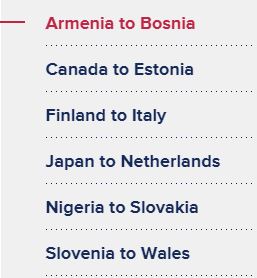 To give you a good example of the traditions on display, the Armenia tree holds fruits and doves, specifically pomegranates to represent life, wealth, and happiness. Armenian Christmas is celebrated on January 6th most commonly with a baptism ceremony. Wales, on the other hand, uses Holly as a main decoration to represent protection and good luck. Birds nests and wrens cages are decorated in reverence for hunting in general, and 'love spoons', daffodil's, and harps are also common decor to see hanging on trees.
So head on out to MSI and discover this 'beloved annual tradition' before it packs up for the year (ends January 7th).
*Note. If you are here on the weekends you will also get to enjoy live holiday performances, falling snow in the rotunda, and chances to snag a photo with St. Nick.
---
Enjoy the share, travel lovers, and have a very Merry Christmas, Kwanzaa, Hanukkah, and Holiday season in general!
Check all our other short shares from the biggest names in the Travel world today!
Cinco De Mayo - USA Today 
Restaurant City of the Year- Bon Appetit 
Wanderlust Gene - Elite Daily
New Restaurants 2017 - USA Today
Air Travel Changes 2018 - Adventure Student Travel