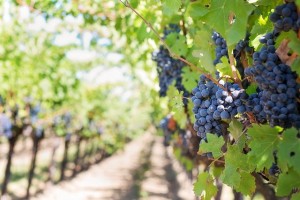 Wilson Creek Winery
A guided wine tour with your travel group is the perfect way to kick off a visit to the Wilson Creek Winery in sunny San Diego! What more could spark an appreciation for a fine wine than seeing the process and meeting the people that produce it? Known for the family atmosphere and classy ambiance the tasting room alone will feel like a home away from home. A splendid menu at the restaurant welcomes your team to dine with elegance surrounded by 30-year-old Cabernet grapevines. Showered with awards, this winery knows that generosity and engaging with folks is key to providing a memorable trip for your travel team!
This 20-acre winery is home to the renowned Almond Sparkling Wine (formerly Almond Champagne) that you absolutely must try! Other delicious favorites include Orange Mimosa, Late Harvest Solera Chardonnay, Decadencia Chocolate Dessert Wine, and more gold medal-winning bottles! The tasting room is open 10 am to 5 pm every day of the week for your delight!
The restaurant, Creekside Grille serves not only the wines you crave but a spectacular menu of sandwiches, salads, appetizers and even a gluten-free menu for the less tolerant group members. Don't pass up a chance to try the gluten-free beer while you're in town! Dine on wild boar prosciutto, oysters, chili seared Baja Yellowfin, grilled local summer squash, eggplant caprese and so much more!
After your tasting and a meal, stop by the gift shop and visitor center for elegant iron wine racks, tapestries, glassware, cigars, dishes, jewelry, and other fun merchandise!
View this post on Instagram