Tennessee State Museum
Make sure you save time on your Nashville trip to stop at the Tennessee State Museum, one of the largest museums in the nation. Within this museum, you will find ample art, history, and culture as you explore exhibits throughout this three-floor, 120,000 square foot structure dedicated to the history of the state of Tennessee. The museum was created in 1937 by the general assembly, but traces of this museum go back to 1817 when a local painter created a life-size Andrew Jackson portrait for the people of the city. This portrait was seen in a local museum-like building in the Nashville public square in 1823 and can even still be seen within the museum today.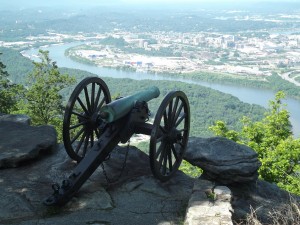 Inside the Tennessee State Museum, your group will see WWI mementos and various state collections. There are interactive exhibits from 15,000 years ago to the 1900s. Your group can look up close and personal at period furniture, silver, weapons, quilts, and several paintings. The Tennessee State Museum also holds an impressive authentic Civil War collection within its walls, including uniforms, battle flags, and weapons from the war. This collection of Civil War era memorabilia is considered the finest collection in the nation and it attracts guests from far and wide to come to immerse themselves into the history of a state rich with an educational, historical, and exciting past. Make sure you stop by the museum gift shop on your way out for that perfect Tennessee State souvenir!