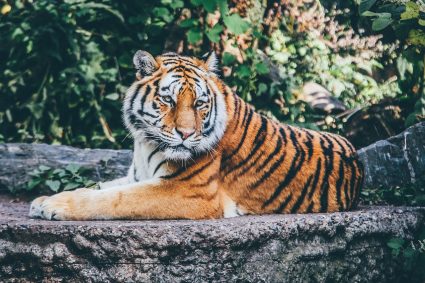 T.I.G.E.R.S Preservation Station
Welcome to T.I.G.E.R.S Preservation Station, the wildlife refuge for big cats and other various animals in Myrtle Beach. This 50-acre tropical garden allows guests to have up close and personal interactions with some of the most iconic members of the big cat world, such as the world's largest cat, the Liger. This experience is considered to be the Myrtle Beach Safari, showcasing much more than just cats (wait until you meet Bubbles, the elephant)!
The preservation station plays an impressive role in conservation, providing interactive workshops for students and groups interested in learning further. You will have several opportunities to get more detailed information on the featured cats here, the entire collection featuring Bengals, Royal White Bengals, Golden Tabby Tigers, and, of course, Ligers.
You will also see chimpanzees, monkeys, eagles, and other similar animals during your visit, one of the best options to see them all being the 3 hour Wild Encounters Tour. With this well-rounded park excursion, you will be able to feed the elephants, observe the eagles, monkey around with the chimps, and even interact with a tiger. The tours start at 10 am each day in season (March to October) so be sure to be here no later than 9 am, the tours will not wait.