Gran Cenote
If you are near Gran Cenote at all, you MUST visit it. This 'grand cenote', or large cenote, is one of the area's absolute best choices for snorkeling, scuba diving, or just relaxing. But let's back up just a little bit and discuss exactly what a cenote actually is.
A cenote is defined as a limestone collapsed pool, a natural pit that exposes groundwater and bedrock underneath the surface. You will find cenotes all over the Yucatan Peninsula, with an especially large conglomerate of them located within the borders of Quintana Roo.  Most cenotes contain natural or manmade staircases down into their clear pools, and most also contain some sort of stalagmites or stalactites to marvel at. Some cenotes carry masses of tropical fish, others murkier groups of large catfish.
Gran Cenote, in particular, will show your group crystal clear waters in which you may swim, snorkel, or scuba through different cave systems in. It is conside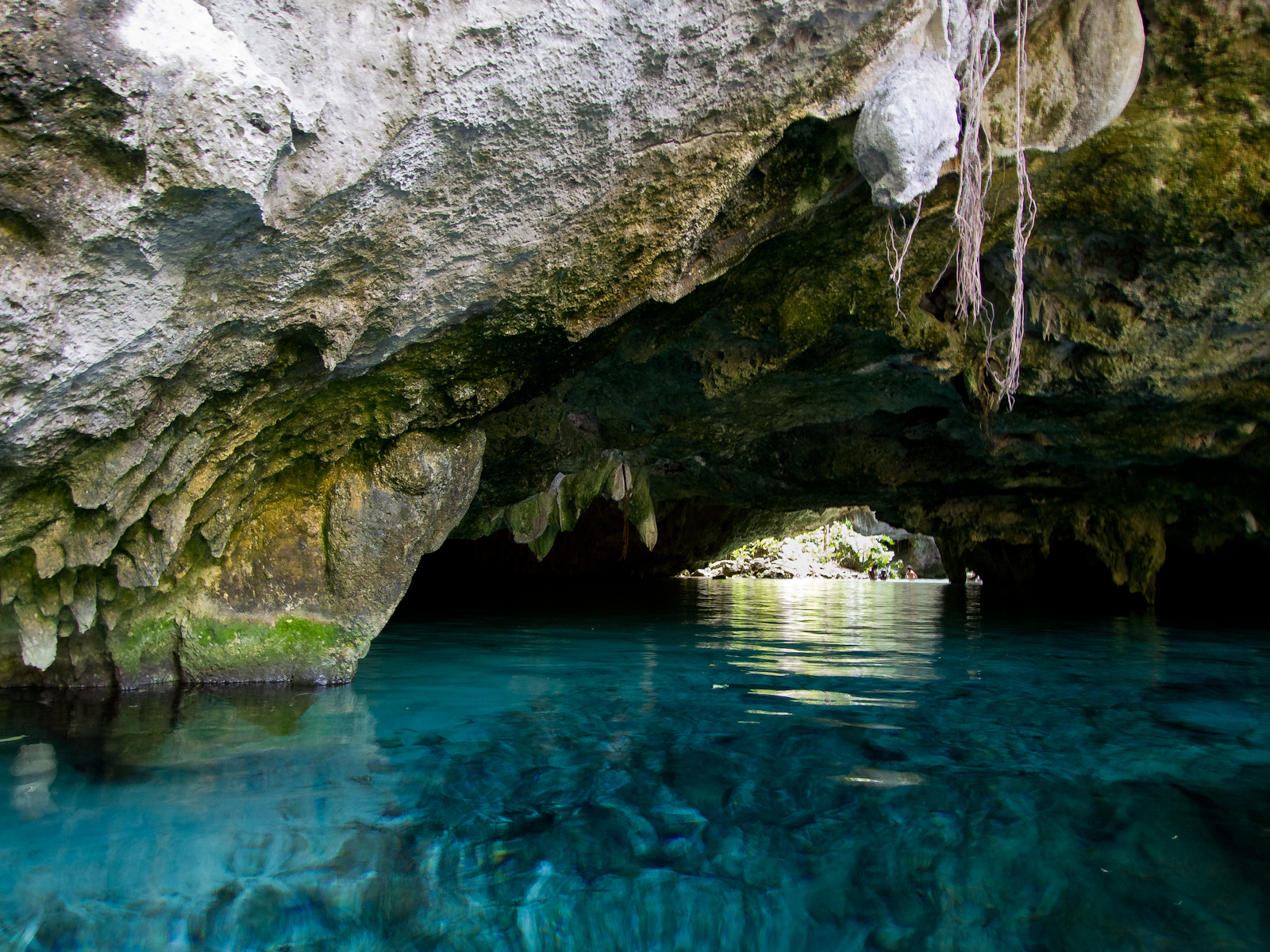 red to be a 'big beautiful garden cenote', a fresh, clear, and refreshing Tulum must-see. The water is a bit cooler here than you may expect, but the fish, bats, and dark crevices are worth it! The outside rock wall to this pool will be blanketed in native vines and flowers, a great scenic trip to make down the small staircase from the top. This place is especially good for first-timers, providing a rope to hold on to as you explore as well as shallow spots for non-swimmers.
There is a small admission fee and a snorkel gear fee if you'd like to use some, though you can always just bring your own goggles too! Directions, access, and parking are extremely easy here, and there is even an onsite corner store to find snacks, picnic goods, or refreshments at.