Hired in 2008 as the Finance Manager, Kara has had many positions since. Six years later, Kara is now the President of the company. She has a BS in accounting and an MBA in business management, giving her a broad knowledge on how business works. Kara grew up watching both of her parents operate successful businesses of their own, which is probably the main reason the position comes so natural. As the President, she has multiple roles to fill, however she still loves working directly with her groups. Kara's main goal for the company is "to provide a quality trip at a reasonable price". Kara goes that extra mile for every group to make each trip easy and hassle-free. Kara has a toddler at home, Kaylor, so she doesn't have much free time. When she does have spare time, she loves to spend it with friends and family, going out on the boat, traveling, riding horses and riding 4-wheelers.
Corey
Corey is in his sixth season as a Group Travel Coordinator. During his interview he stated, "I enjoy coming to work each day and speaking with group leaders from all over the world. It has truly been my pleasure to be able to custom build trips that bring a destination to life for a student or adult. I realize that each trip may be the only time someone gets to discover a certain area or attraction so my goal is to make this the most memorable experience possible."
Liz
Liz is a Group Travel Coordinator. Liz's personal group travel experience is very expansive! While in high school, she won a writing contest that gave her the opportunity to travel to Washington, D.C. with a group of students. Also, she was part of a group in college that traveled to Greece, Israel, Egypt and backpacked around Europe. When asked what her favorite part of her job is, she stated, "Working with the client to customize the trip to best suit the groups' travel needs." She loves the fact that she gets to help students see new places and have a great time while there. In her spare time she enjoys gardening, reading, bookbinding and playing with her cat.
Raquel
Raquel is our Administrative Assistant! She has one busy little boy at home whom she looks forward to teaching about the great outdoors! Raquel and her husband, Everett, partake in boating, fishing, deer and mushroom hunting and spending quality time as a family. As Raquel grows with the company she sets her goals to learning new strategies, taking on additional responsibilities and contributing as much value as she can. With a Bachelor's degree in Criminal Justice and Sociology as well as an Associate of Arts degree, Raquel knows how to handle a workload! If she could revisit one trip in her life it would be her honeymoon in Georgia, North Carolina and South Carolina where she and her husband took on white water rafting and zip lining!
Josh
When Josh joined the team, he took on the duties of not only IT, but Assistant Admin. For him, this is the best of both worlds because he not only learns about new techniques and methodologies, he gets to introduce and apply them throughout his days at the office. On his own time, Josh runs a photography business and frequents a local 24 hour gym where he tunes in to the latest hits in music during a long workout. He has a background in Laser/Electro-Optics which took him to Florida to begin his career. After three years down south, he returned to Missouri where he now enjoys fishing, golf, traveling with his wife, Sarah, and investing in the stock market.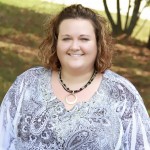 Denise
Denise has spent the last three years in office as our Finance Manager! A very well organized lady with a penchant for math, she also enjoys planning family trips with her husband, Chad, and son, Hunter! Although she has been to many parts of the country, she is still awaiting her opportunity to pack the parkas and see Alaska! When she isn't in the office, Denise takes up gardening, reading, hunting, decorating, and attending Hunter's many activities like soccer, T-ball, swim lessons and guitar practice! A country girl, Denise appreciates the quiet lifestyle associated with rural acreage.
Danielle
Meet Danielle, our company Content Writer and Social Media Specialist! Danielle graduated Truman State University with her B.A in English and minor in Geography. Danielle is an animal lover who enjoys hiking with her dog and trying to perfect her nature photography skills along the way. She loves this job because it allows her to combine her two passions, writing and travel, into a useful resource for others who also love to travel. Her favorite places to visit are the gorgeous hills of Tennessee, the bustle of lakeside Chicago, and the bright beaches of Cancun, but she is always looking to add more to her list!
Debra
Debra is a Group Travel Coordinator that has been here for just about two years now. Debra grew up on a farm with one brother and one sister, an easy going girl with a passion for travel and cooking. Her mother lives in Pennsylvania and she has traveled almost everywhere between herself and her mother, and everywhere outside as well! She loves to build trips and help others have fun and excels at doing so. Debra went to school for her AA Degree and is the perfect person to help put your trip together!
Dawn
Meet Dawn, one of our reservation specialists. Dawn has worked for Adventure Student Travel for 2 years now, working as an elementary school teacher beforehand. Her passion for student education and opportunity are quite obvious, as is her love for travel in general. Dawn has been happily married for 34 years now, with 2 daughters and 2 granddaughters to spoil in her free time, if she's not out on the boat with her husband! Dawn has traveled with student groups to D.C and is an expert in her area!
---
April
April is a Group Travel Coordinator who loves the adventure that travel brings. From mainstream attractions to small shops and bistros that are off the beaten path, she loves to immerse herself in the experience of all of life's journeys. She has three teenage sons and they have proved to be her biggest adventure. .From road trips to Texas and Florida and flying to California, April has found that she prefers to fly but still loves a good road trip. Trips are all about making memories, she builds her trips to help her group create lifetime memories.
---
Jess
Jess is our newest Group Travel Coordinator. With roots on the Florida Gulf Coast, Jess always feels at home on a beach, though Missouri has been her home since 2012 when she met her husband. Jess now has two boys, ages 4 and 1. Trips to NYC, Mexico, South Carolina, Orlando, and Las Vegas are already under her belt, and she is always looking for more! Let her plan your group's big adventure, you'll be in great hands!
---
Michelle
Michelle is the newest addition to our Web Team! Michelle originates from Seattle, WA but has called the Midwest her home for 20 years. She's an avid traveler and is working on visiting all 50 states before she's 50. She enjoys road tripping with her 2 teenage sons whenever she can, and also likes to travel with our AST student groups to see the process firsthand! Michelle is working on her degree in Media Communications and loves helping the web team with social media, video blogging, and website upkeep!