Nighttown
One of Cleveland's premier music venues is found here, in University Circle, at the popular bar/restaurant/music club, Nighttown. Inspired by the Dublin red-light district and mixed with the unique ambiance of a turn of the century New York restaurant, this eatery is known as a top Cleveland dining and entertainment destination for locals as well as out-of-towners. Nighttown features led, etched, and stained Tiffany glass throughout as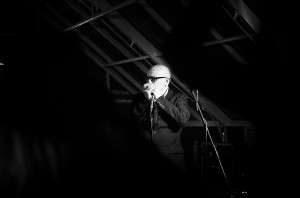 well as previous era decorations and memorabilia. Inside you will find six different and diversely themed dining rooms and three active bars, including two partially outdoor patio seating areas featuring either a refreshing waterfall or cozy fireplace.
Nighttown opened in 1965 and has since then seen quite an eclectic and diverse group of visitors and talented entertainers. The wait staff is reminiscent of that in the Cheers bar, making every guest feel right at home as they cozy up to the tiny stage for live entertainment. Since its inception, Nighttown has seen such musical talents as Stevie Wonder, Freddy Cole, and John Legend. Though the stage seems small, this venue is known for seating the largest amount of people for dinner around Cleveland.
While you are here you can also see the home of the Cleveland Journalism Hall of Fame, a surprisingly popular point of interest at Nighttown. After you've taken in the unique ambiance, exciting entertainment, and historical points of this establishment get ready for some very fine dining! Nighttown serves the highest quality grass-fed beef, fresh veal, and locally sourced seafood. Be sure to try the Dublin Lawyer, a delicious mix of rice, mushrooms, cream, chunks of fresh lobster, and Irish Whiskey!