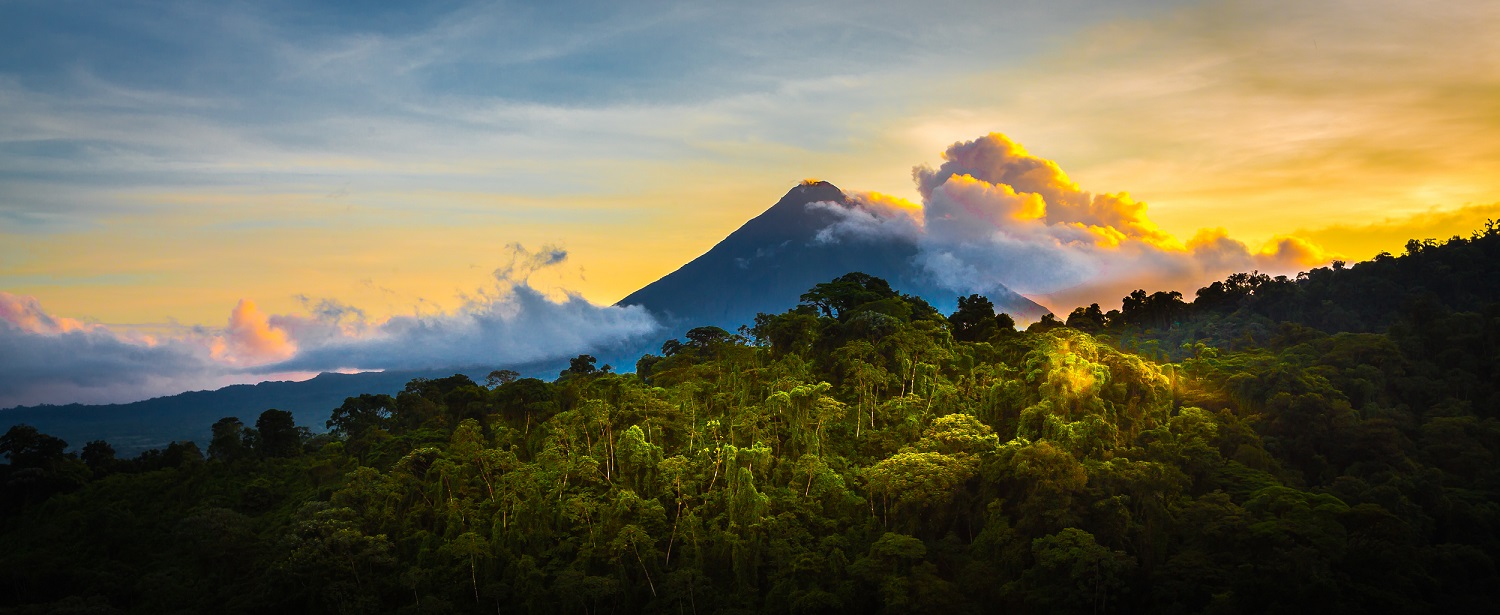 Costa Rica
A tropical adventureland, Costa Rica appears as an eco-park on a massive scale with the intense number of wildlife, natural sites and landmarks, and the abundance of eco-tour activities to keep any group busy. As Costa Rica is the ecotourism and adventure-tourism capital of Central America, her beautiful landscapes are home to a cornucopia of outdoor activities including whitewater rafting, zip lining, surfing, diving, high-altitude hiking, and more. Come see her jeweled jungles, hear the screech of howler monkeys outside your hotel room, relax on beautiful beaches, and experience the true Central America.
Outdoorsy types will thoroughly enjoy Costa Rica, bringing to mind picturesque mountains, postcard-perfect volcanoes reaching into the clouds, diverse natural landscapes, and an abundance of native species found nowhere else on earth. Corcovado National Park was labeled the "most biologically intense place on earth" by National Geographic and they may be right. Visit and catch sight of endangered Baird's tapir, sloths, harpy eagles, giant anteaters, and scarlet macaws among many others. A visit to Arenal and Poas volcanoes is a must for adventurous hikers as is a visit to the small mountainous villages of Monteverde and Santa Elena. These small towns are nestled in cloud-ringed forests where you can see one of Central America's most famous birds in the wild - the quetzal. See and hear animals you've only met in zoos, zip line or hike through the forests, and much, much more.
Costa Rica is also home to some of the best surfing in the world with perhaps the world's longest left-hand surf break at Pavones. Some of the best surfing occurs during the rainy season so head down and keep an eye out for rain clouds.
If you're looking for cultural attractions, you can do no better than San Jose. Though its expansive concrete jungle isn't as beautiful as the leafy green foliage that surrounds the city's borders, San Jose reveals itself to be a flavorful, cultural, and historic city with charm. Tour its historic streets, the iconic mansions turned into art galleries, and taste the delicious Costa Rican cuisine at any number of popular restaurants throughout the city.
A trip to Costa Rica is recommended for any travel group, whether you enjoy the outdoors or you prefer to relax on the beach or explore cultural attractions. Get in touch with our talented travel agents to get your dream trip started today!