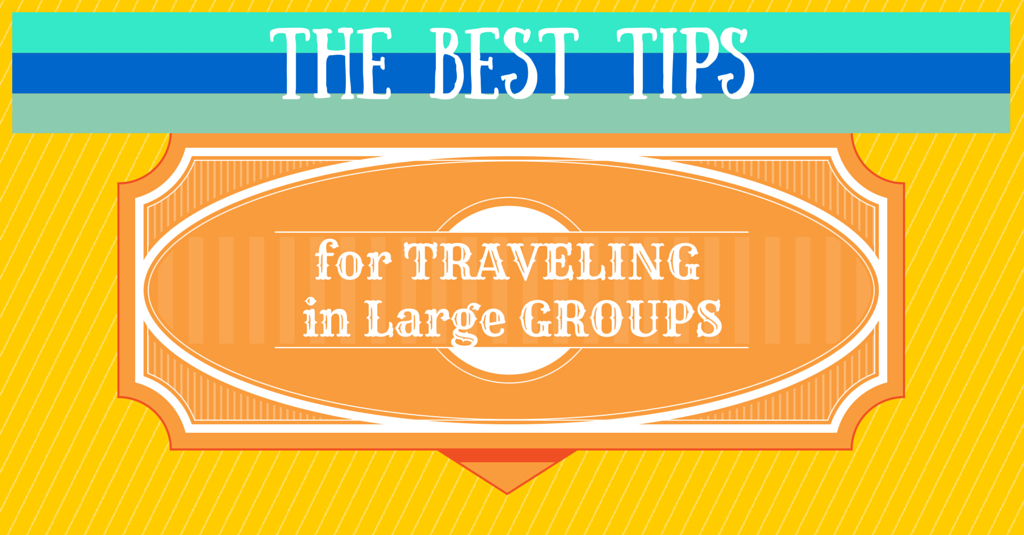 Group travel, as you may be able to tell, is our company's passion! We believe in group travel for a wide variety of reasons, but mainly because we know traveling with friends, classmates and loved ones are the best way to make memories to last a lifetime. However, group travel can occasionally get tricky if you don't go about it the right way -- so let us share some tips to make your trip a smooth sailing good time!
1. Discuss your plan in-depth before the final booking. Our travel coordinators will walk your group representative step-by-step through your itinerary choices, but it's a really good idea to have a sort of public-forum for your group to discuss choices -- a Facebook group or email chat usually works well for this. Be sure everyone is in agreement on where to visit, where to stay and what the budget will be like -- or you may have some unhappy campers.
2. Think about the types of discount groups are offered. One of the big perks of group travel is the money you'll save booking for large groups! We have all the right connections to get you the lowest travel costs, but remember -- usually, more is more in this industry! So gather up all your closest friends and save big on the trip of a lifetime.
3. Stay organized and informed. We'll be in close contact all throughout your booking process, so hopefully, this step won't be too difficult. Just be sure to return all forms, sign every last document, and keep your group updated with any changes made so that you're all on the same page once the trip begins.
4. Don't over plan! This can be a tough one to break away from because you naturally want to stuff as much as you can into your trip! It's crucial to include some extra time for transportation, little hold-ups, and most importantly, relaxation! Plan an hour longer than you thought you'd need at the beach, or push back the start of your day to sleep in just a tad longer, and you'll stay happy and rested.
5. Communicate. Not only with your group, but with Exploring America! We'll be available on-call with any questions or troubles you may run into during your trip.
6. Most importantly -- have a blast!