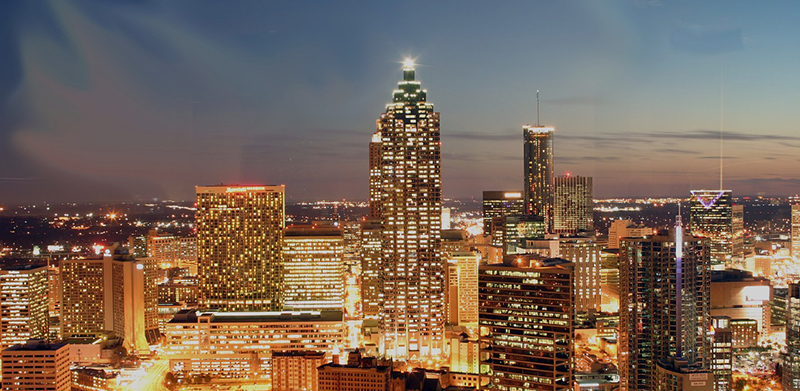 Atlanta Attractions
Atlanta was founded as one of the few cities not built on or near a major waterway. It has a rich history as an innovative city and there are many unique sites and attractions worth visiting. Below, you will find a partial list of some of the most-popular Atlanta sites your group may choose to experience on your next group tour.
Alliance Theater
Visit for acting lessons, top class performances, and definitive art culture!
Atlanta Symphony
Hear the state's top musical performers with the Atlanta Symphony Orchestra!
Atlanta Botanical Garden
Every season brings something new and exciting for your group to enjoy!
CNN Headquarters
Go behind the scenes of live news shows like the Morning Express!
Centennial Olympic Park
Dance in the musical Fountain of Rings in this 21-acre public park!
College Football Hall of Fame
Sports fans will love a tour of this revolutionary facility of talented athletes!
Fernbank Museum
Explore time and space with the exhibits at the Fernbank Museum!
Fox Theater
A former movie palace turned performing arts venue for top talents!
Georgia Aquarium
Discover who and what resides in more than 10 million gallons of water!
Martin Luther King Jr. National Historic Site
Welcome to the story of one man who changed a nation of segregation.
Stone Mountain Park
Come and see what makes this park "the world's eighth world wonder"!
Swan House
A 1928 Revivalist beauty, the Swan House is a gorgeous historical house perfect for touring.
Sweet Auburn District
This mile and a half long area is known as "the richest Negro street in the world".
World of Coca-Cola
The story of this American icon is portrayed with over 1,200 artifacts!
Zoo Atlanta
This incredible zoo even has a 224-foot high rock wall for you to climb on!