3 Day San Antonio Adventure
Day 1 You'll See: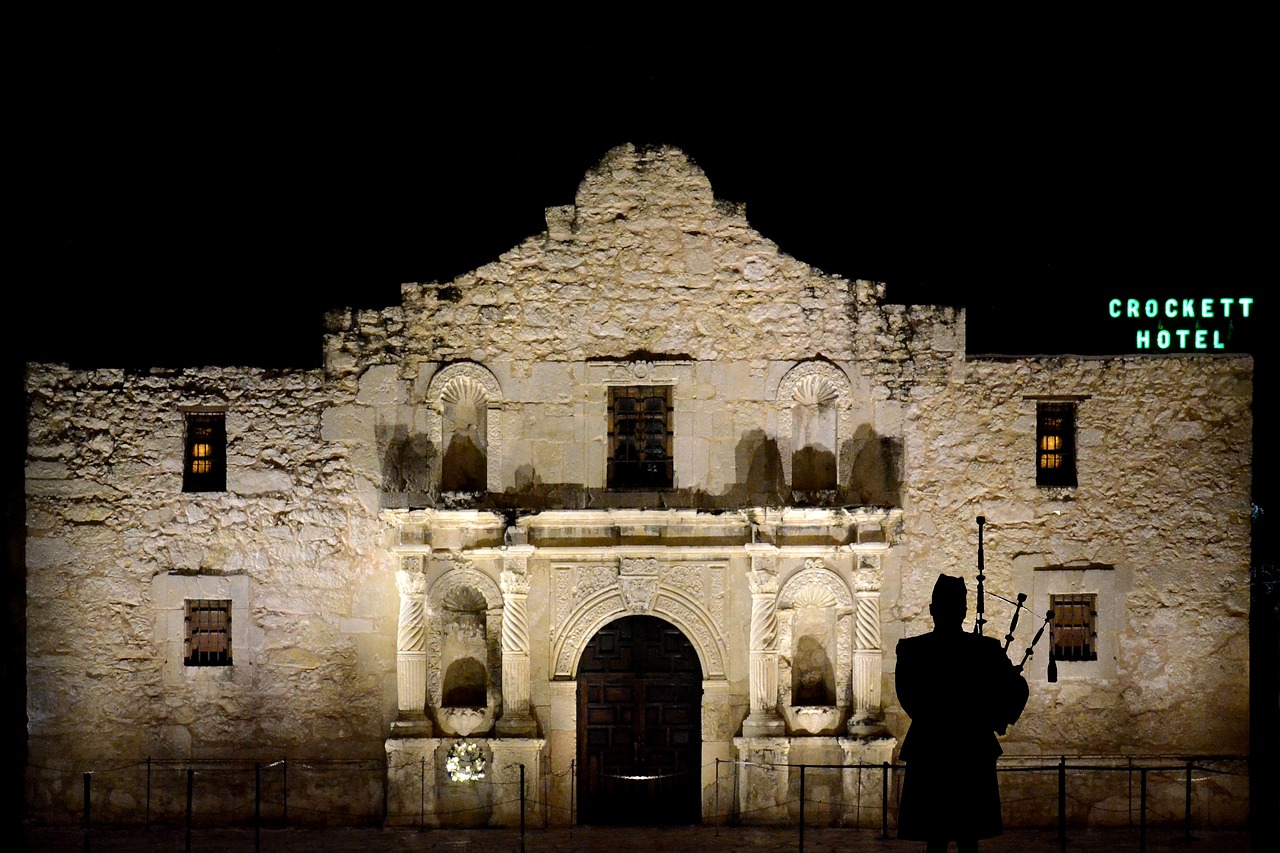 The Alamo 
Buckhorn Saloon
The River Walk
Shops at Rivercenter
Day 2 You'll See:
San Antonio Botanical Gardens
Hemisfair Park
San Antonio Museum of Art
Tower of the Americas
Day 3 You'll See:
Fort Sam Houston
Six Flags Fiesta Texas
Day One
Originally a missionary outpost and one of five Spanish Catholic missions in San Antonio, the Alamo eventually became a military fort and the site of a 13-day siege between a small band of brave Texans against the army of Mexican General Santa Anna in 1836.
Good conversation, great food, and spectacular wildlife exhibits' await your group here at The Buckhorn Saloon & Museum, one of the most fun and historic stops in San Antonio!
This is one of our favorite places to send groups because it isn't just a saloon, it's two museums, a saloon, and a great cafe all in one. You can spend a whole afternoon, or maybe even more if you head to the saloon, here learning, eating, drinking, and learning some more!
San Antonio's pride and joy offers something new to experience around every corner. In one direction there's Rivercenter Mall and the grotto providing a passage up into Hemisfair Park. In another, you'll find the Arneson River Theatre and historic La Villita with restaurants and shops offering custom jewelry, art, and other unique and amazing goods. All along this beautiful route are unique dining opportunities as well. Dine on delicious food and cultural attractions galore along the stunning San Antonio River.
There are over 100 different retailers here at Rivercenter, as well as 6 full-service eateries (plus many more fast food and snack options), a 38 story Marriott Hotel, and even an IMAX and AMC theater. The entire center is truly the 'perfect blend of downtown energy and old-world charm'.
Day Two
Established with the mission to continuously inspire visitors with the beauty and interconnectivity of all living things, the San Antonio Botanical Garden is an urban oasis. Since its official opening in May of 1980, the gardens have pushed the boundaries of interactive gardening with luscious flora, intensely beautiful galleries of natural art, and gardens that magnify the senses.
Hemisfair Park is the place 'where San Antonio meets', undoubtedly being one of the most popular places for both locals and tourists to gather, eat, drink, and have fun. Your group will certainly be spending quite a bit of time here, as you are sure to visit the Tower of the Americas and the Institute of Texan Cultures.
The San Antonio Museum of Art, or SAMA, first opened in 1981, since then growing into one of the most comprehensive collections of world art in the state. There are over 5,000 years of art covered here, the exhibits all 'taking you around the world and through time'. The museum is especially renowned for having the most comprehensive ancient Greek, Roman, and Egyptian art collections in the Southern United States.
'Taking entertainment and fine dining to new heights', the Tower of the Americas is a must-see while in San Antonio.
This 750-foot tall tower provides the best city views, hands-down, and holds a full-service restaurant, cafe, observation deck, gift shop, mural, and exciting 4D ride. There is no way you will be bored during this visit!
Day Three
Built in 1876 as a U.S. Army outpost in San Antonio, Fort Sam Houston is the command headquarters for the Army, the Army Medical Department, a Joint Base for the Air Force, and several other significant branches of U.S. military. Named for Sam Houston, the first president of the Republic of Texas, Fort Sam is a lasting icon for the Texas fighting spirit and American heritage.
Let's start with the roller coasters and focus on the record breakers, shall we? Superman the ride features the world's tallest vertical loop while Batman is the world's first 4D free-fly coaster. If you're brave enough to venture near these superhero worthy coasters, you deserve a cape of your own. Other crowd favorites include Der Twister which takes you on 360 degree flips at 4 Gs, the Poltergeist which rockets out of the gate going 0-60 in 3.5 seconds, the inverted coaster Goliath, and the Iron Rattler, a classic wooden style coaster that propels you up to 70 miles per hour on the turns.